HVAC Preventative Maintenance Program | TechCheck
MAJOR SAVINGS
OPPORTUNITY!
---
10% OFF

All Service Repairs!

Need a New Furnace or A/C?

SAVE 5% OFF!
Enjoy These Exclusive Discounts –Become a TechCheck Member Today!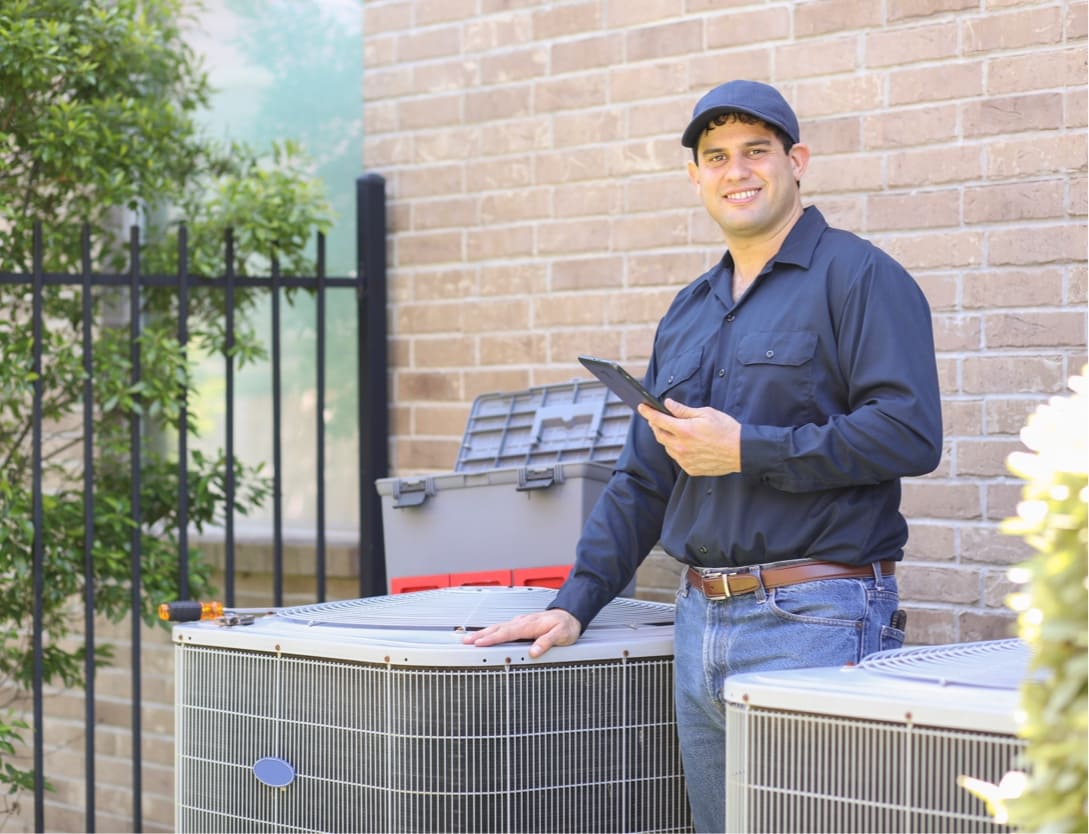 Your TechCheck Membership Includes:
Same-Day Service Guarantee
FREE 24/7 Diagnostic Visits
2 Annual Multipoint A/C & Furnace Inspections
4-Hour Priority Response Window
10% Off ALL Service Repairs
5% Off New Equipment Sales
1-Year Parts & Labor Warranty
Upfront Pricing - NO HIDDEN FEES
*valid on furnace and a/c equipment.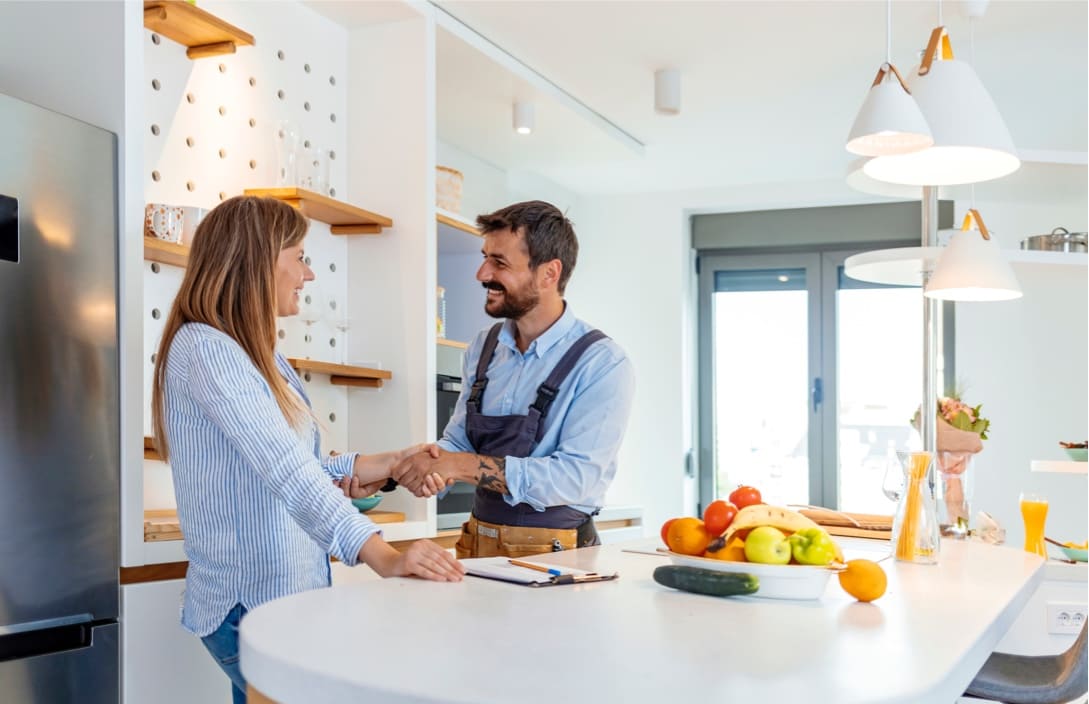 Your Membership Pays for Itself!
Your TechCheck membership is full of many incredible benefits, but best of all is that you can save big on service repairs and new equipment. With these discounts, your membership can pay for itself AND save you money! If your furnace or A/C is in need of repair, or if you need to invest in a new unit, sign up for TechCheck today to save 10% off all current and future repairs and 5% off new equipment. These savings alone can more than pay for your membership!

Plus, your membership covers all of your preventative maintenance too to help prevent future issues and breakdowns. You'll automatically receive your annual 
A/C and furnace inspections, included at no extra cost. Not to mention priority service and free diagnostic visits in the event you do need service or repair on your system. It's a no brainer!
Why Do I Need a Preventative Maintenance Plan?
Chances are you wouldn't drive your car for 30,000 miles without getting an oil change. The same idea applies to your HVAC systems. This simple investment in routine care can reduce the risk of unexpected breakdowns by as much as 95%, and in turn, help you avoid being stuck with the much larger repair costs that can result. Plus, in the event that something does go wrong, you can enjoy peace of mind of knowing that the issue will be resolved as quickly and painlessly as possible.
No Long-Term Contract. No "Fine Print" Extras. Service Guaranteed.
Reduce unexpected, costly breakdowns by
95%

For less than

$1

/day!
When was the last time you serviced your home's HVAC system?
Just because it appears to be running normally doesn't necessarily mean that it is. In fact, lack of routine maintenance can drastically shorten the lifespan of your heating and cooling equipment, leading to more frequent breakdowns, costly repairs, and ultimately needing to replace your system sooner than expected. Plus, you could be shelling out more money than necessary in energy bills each month!

Our TechCheck Preventative Maintenance Plan at Technical Hot & Cold helps you protect the health of your home HVAC system and SAVE BIG in the long run. Upon sign up, you're automatically enrolled to receive thorough multipoint inspections of your heating and cooling systems twice a year – included in your plan. And if you do run into any issues with your system, all you have to contact us – anytime, day or night, weekday or weekend – and we'll be right over to perform a diagnosis FREE of charge, same day!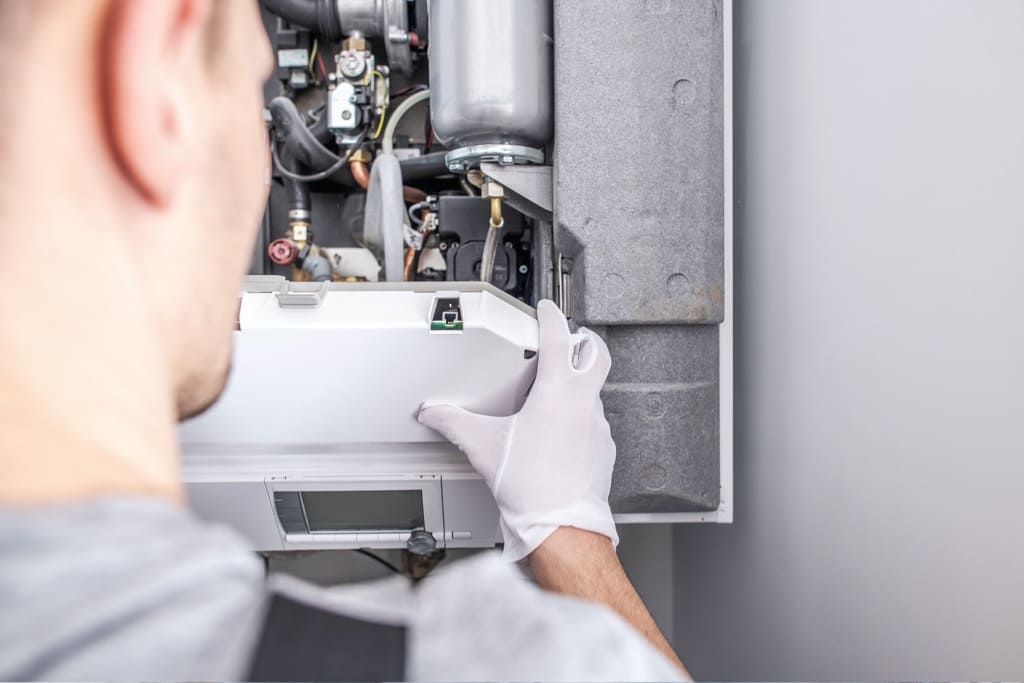 Never have to think about HVAC maintenance again!
TechCheck Frequently Asked Questions