Ventilation & Ductwork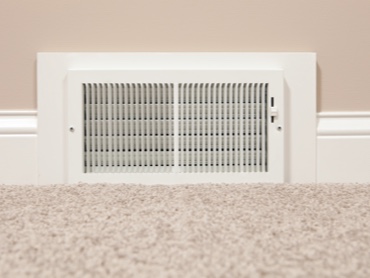 Common VentIlation and Ductwork Problems
If you have an issue with airflow in your home, it's possible that the issue is not with your HVAC system, but with your ductwork and venting. Supply ducts push the hot or cold air from your furnace or A/C throughout your home, and return ducts send airflow back to the unit. Without a well-maintained duct system, your HVAC system has to work longer and harder - affecting your comfort and causing your energy bills to rise. Additionally, having a poor duct system can negatively affect your health, causing irritation to those prone to allergies, asthma, sinus congestion, and respiratory infections. Here are some common problems that could be affecting your venting and ductwork system:
Your Duct System is Poorly Designed
The Ducts are Leaking
They're Not Properly Insulated or Not Insulated at All
They're Damaged
The Registers are Loose are Improperly Sealed
Ductwork Needs to be Cleaned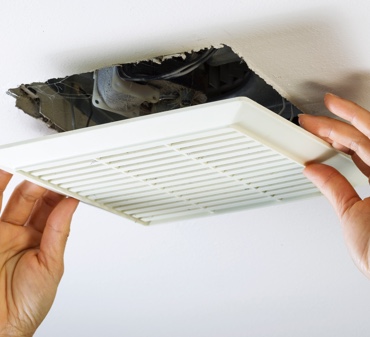 Ductwork & Ventilation Service and Repairs
Maintaining a clean, updated ductwork and ventilation system in your home is key in supporting healthy indoor air quality. We recommend that you schedule a preventative inspection at least once a year to ensure that your HVAC system can properly meet your home's needs. In addition, THC can perform the following services to keep your ductwork and ventilation system at the height of its performance:
Duct System Testing
Duct Sealing
Duct Insulation
Transfer Grill or Jumper Duct Installation
We Can Design and Install a New Venting & Ductwork System in Your Home!
A proper venting and ductwork system is imperative to good airflow in your home, and installing a new system all starts with heating and cooling load calculations. Before we can begin design, our technicians have to figure out how much heating and cooling each room needs. We calculate this in BTU/hr, which then translates to room-to-room air flow requirements in cubic feet per minute (cfm). Once we've found the correct numbers for each room in your home, we'll select the equipment that will best meet the entire structure's heating and cooling load requirements. After that, the process of designing and installing your solution begins.
Optimize Your HVAC System's Performance Today
Even if your heating and cooling units are well-maintained, faults in your ductwork can cause your systems to underperform – causing your HVAC system to work twice as hard to heat or cool your home. By giving your venting and ductwork system the proper attention, you can save yourself tons of money on repairs and replacements. Whether you need a simple cleaning, or a custom system designed and installed, our technicians can provide an efficient solution that will boost your quality of life. Schedule your appointment and optimize your HVAC system's performance today!