Inspections & TESTING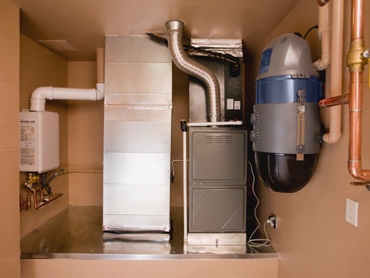 City Certifications
If you're planning on selling your home, there are a few things you need to do before you can show your home to a prospective buyer. One important item on that checklist is obtaining a city certification for the residence's HVAC system. Not only is this inspection required by a home inspector in order to sell, any technical issues your HVAC system is experiencing could halt a potential sale. We know how stressful selling your home can be, which is why our city certification process is quick, easy, and professional. Our knowledgeable and friendly technicians can help you get a clear picture of your HVAC system's health, and can quickly take care of any repairs that need to be made! Take one step closer to selling home by scheduling your home's HVAC city certification with THC.
CO Testing for Your Home's Furnace or Boiler
The majority of gas burning furnaces and boilers produce carbon monoxide as part of their operation. If your system is operating normally, this is no cause for concern as the toxic gas exits up through the flue. However, a malfunctioning unit could be spilling that toxic substance into your home, which can actually result in serious injury or death. In fact, most carbon monoxide poisoning cases are caused by a malfunctioning appliance. Keep your home safe by having a professional evaluate your furnace or boiler's CO emissions. When you schedule a CO testing appointment with THC, our technicians will test all areas of your home's ambient air and your equipment to ensure you and your family are breathing pure and healthy air. Worried that your family might be exposed to carbon monoxide poisoning? Schedule your CO test appointment now. We care about your safety and will go the extra mile to ensure the air you breathe every day is safe and clean.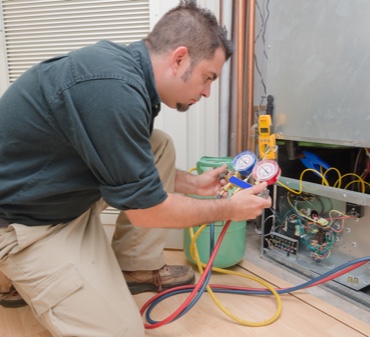 Calculating Your Home's Heat Load for the Right HVAC System
Before our technicians install a new HVAC system in your home, we make sure to perform accurate heat load calculations so that the right size equipment is installed for your needs. While it may be easy to think that it's no big deal if your heating or cooling unit isn't exactly the right size for your home, it can have a tremendous effect on the way your system operates. Issues resulting from the wrong size unit can include:
Noisy operation
Improper moisture control
Inability to regulate temperature
Frequent system breakdowns
Pressure Testing for Your Plumbing
In addition to our HVAC offerings, THC offers a wide range of other technical services, making us a one-stop shop for all your mechanical needs. This includes plumbing maintenance and inspections like pressure testing. Our technicians are factory trained to perform expert pressure testing in your new residence or for your renovation project to ensure that the system is up to building code, and that there are no serious issues that will affect your quality of life. Schedule your inspection now to verify your home's performance needs.