Kitchen Hoods & Exhaust Fans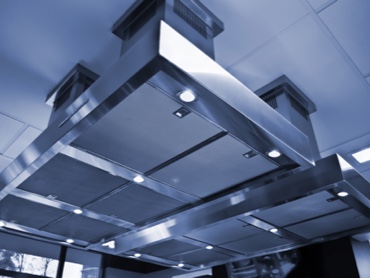 How to Tell if Your Kitchen Hood or Exhaust Fan Needs Service
It's pretty obvious when your commercial kitchen ventilation system needs some immediate attention. The air will fill up with smoke and grease, and your facility will basically be unlivable. However, this catastrophe can be avoided if you keep a close eye on the smaller indicators that an emergency is on its way. Some signs that your kitchen hood is heading toward the need for repairs include:
Motor is Loud
Hood Vibration
Excess Smoke in the Kitchen
Grease Buildup
commercial kitchen ventilation system maintenance & repair
Running a commercial kitchen is no easy task, and with all the responsibilities and stresses that are daily vying for your attention, it can be easy to skip to overlook vital kitchen equipment maintenance. Let us take the weight off of your shoulders. Our technicians can provide the following services for your commercial kitchen's ventilation system:
Belt & Motor Replacements
Bearing Greasing
Filter Maintenance
Complete Unit Change-outs
Balance Fan Blades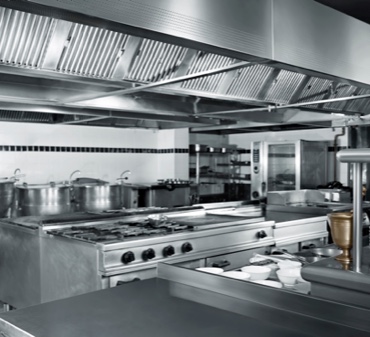 Let Us Design and Install Your New Kitchen Ventilation System
A commercial kitchen's hoods and exhaust fans are one of the most important and complicated systems in your facility. They must work for your kitchen layout, function effectively, and most importantly, comply with health regulations and fire codes. Our extensive knowledge of the food industry and commercial kitchen needs, allows us to design and install a kitchen ventilation system that will meet all your needs. Plus, our technicians will ensure that your staff understands proper care of your new system, and can sign you up for a routine maintenance contract before they leave.

We Can Service All Your commercial Kitchen Ventilation Needs
Your kitchen ventilation system is one of the most vital pieces of equipment in your foodservice facility. Leaving it in disrepair can result in disaster for your business, creating an unpleasantly smoky atmosphere for your staff and your customers, as well as diminished quality in your product. Take care of your kitchen's ventilation needs today, whether you need a simple hood cleaning or a whole new system designed and installed, our technicians can take care of all the necessary details. Call us now to schedule your appointment.