Ventilation Service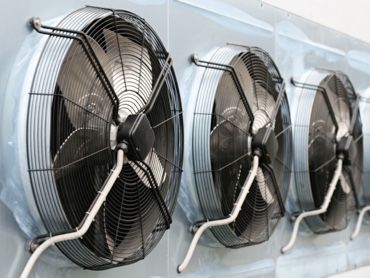 Signs My Commercial Ventilation System Needs Maintenance
Your mechanical ventilation system does the job of pulling clean outdoor air into your building and pushes the polluted, stale air outside. Staying current on the required maintenance for your industrial duct system is extremely important in maintaining healthy indoor air quality in your building. Additionally, neglecting your venting system can end up requiring your heating and cooling equipment to work harder which could result in further problems with those systems, as well as rising energy bills. Here are a few signs that your commercial ventilation systems needs attention:
Stuffy or stale air
Condensation on windows
High humidity levels
Sick building syndrome
Visible mold growth
Venting System Service From THC
Scheduling a preventative maintenance appointment at least once a year for your commercial or industrial building's ventilation system is key in keeping serious issues at bay. During your annual HVAC service appointment, your THC technician can perform the following to ensure the proper performance of your venting system:
Duct System Testing
Sealing
Duct Insulation
Transfer Grill or Jumper Duct Installation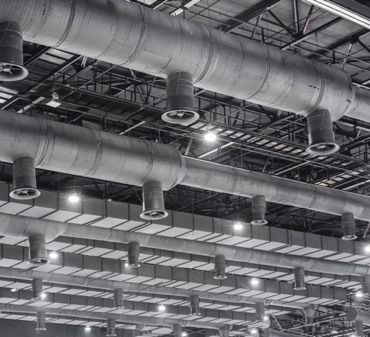 Our Custom Design-Build Industrial Ventilation Solutions
If you're building a new workspace, warehouse, restaurant, or other type of commercial building, THC specializes in custom design-build solutions to ensure your venting system is properly suited to your commercial or industrial needs. We can engineer a custom solution for your space, or work with you to upgrade a current system to meet your needs – our goal is to make sure your system will work for you by evaluating the required system size, discussing the best equipment choices for your needs, and more! We're here to work with you every step of the way so that your ventilation system serves your needs for years to come.
Upgrade Your Venting System for Better Air Quality
If the ventilation system in your commercial or industrial building has been causing you frustrations, THC is here to help. There are many different factors that go into maintaining healthy air quality within your business, and our approach is to always discuss your options with you so that you can make the best decision for your business. Whether your current system needs a repair or you need technical advice on a new-build, we've got you covered! Contact us today to schedule your appointment!
Learn More About Our Additional Commercial Services