In-House Testing & Repair Facility
Expert Diagnosis & Repair for Process Chillers & HVAC Equipment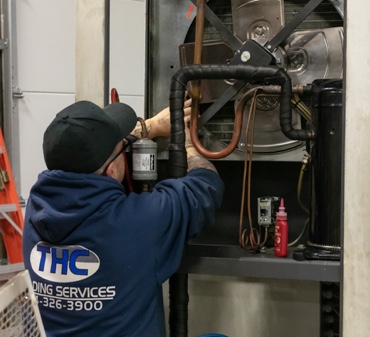 In-House Testing & Equipment Repair Facility
If you are experiencing issues with your process chiller, cabinet cooler, or HVAC equipment, THC can diagnose and repair the issue! We have our very own extensive in-house testing and repair facility to serve the commercial repair needs of our clients across a multitude of industries from manufacturing to food trucks.

How does it work? Simply send us your unit to have our expert techs diagnose the issue, or if you're a local business, we can pick it up for you! Once the unit arrives, it is cleaned, tested, diagnosed, and quoted for repair. Utilizing a simulated work environment, we are able to replicate the problem and accurately identify the issue so we can provide you with a clear quote for repair. Once you approve for the repair to be completed, our specialized team will get your system back up and running, and will always perform a comprehensive series of tests and checks under a simulated work environment, recording operating conditions and measurements, to ensure that the unit is operating within the required parameters before the job is considered complete. Once the repair is complete and verified, your unit is shipped or delivered directly back to you with warranty coverage for 30 days on labor and 1 year on parts serviced or installed by Technical Hot and Cold. In the event that repairs won't suffice for your unit, Technical Hot and Cold can assist you in replacing your process chiller, cabinet cooler, or other equipment with a new unit.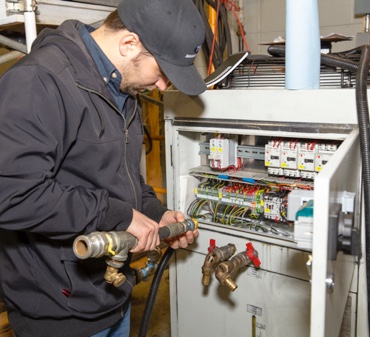 We Diagnose & Repair Industrial Equipment On-Site Too!
Is your chiller or HVAC unit too large to be transported to our facility? No worries – we can also diagnose and repair your industrial equipment on-site! From central process chillers to kitchen equipment, we bring our technical expertise directly to the field to help our clients get back up and running quickly. We understand the ramifications down time has on your business, so it's our mission and commitment to do the job right the first time with quality and proper repair techniques that support your system's peak performance.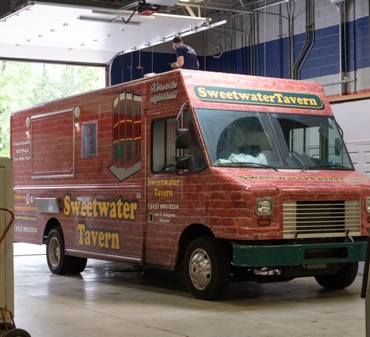 Chillers & Equipment We Service & Repair
Process Chillers (Central & Compact)
Cabinet Coolers
Humidifiers
Dehumidifiers
Food & Kitchen Equipment (Ice Machines, Ice Cream Machines, etc.)
Food Trucks
Wine Coolers
& More!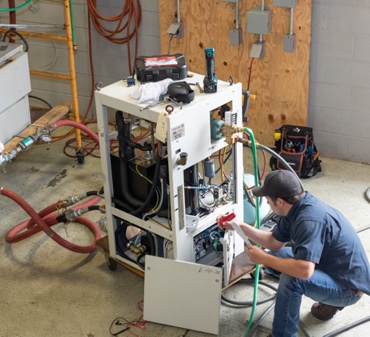 Signs Your Chiller or HVAC Equipment Needs Service
Broken or Not Functioning Properly
Machine Showing Alarm Codes
Equipment is Overheating
Spindle, Bit, or Blade Damage
Imprecise Cuts
Plastic Mold Cavities Don't Fill
Plastic Sticks to Mold or is Deformed
Overheating of Electronics
Loud Noises
Condensation in Cabinet
Iced-Over Coils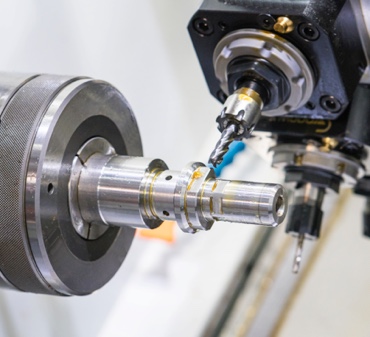 Industries We Serve
THC offers service and repair solutions for the HVAC equipment and chillers employed across a wide variety of industries, including the following:
Manufacturing & Machining
Food & Restaurant
Military
Plastic Injection & Plastic Blow Molding
Printing
Pharmaceutical & Research Labs
Healthcare Facilities
Automotive Plants
Telecommunications
IT
Let's Get Started on Your Chiller or Equipment Repair
We're proud to bring our specialized chiller and industrial equipment repair capabilities to our commercial customers in Michigan and throughout the greater United States. We understand the critical role your equipment plays in your business, and we're here to help! If your chiller, cooler, or HVAC equipment is broken or experiencing issues, give us a call or complete the form below to have our team contact you. We'll talk with you to understand what the problem is and then we can begin the diagnosis process. We look forward to servicing you!