Restaurants & Kitchens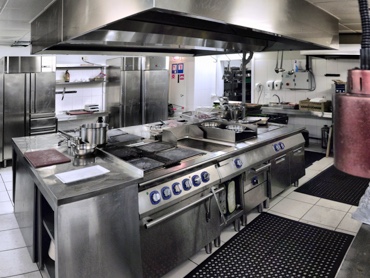 HVAC Service for Your Restaurant or Commercial Kitchen
We pride ourselves on going beyond traditional commercial heating and cooling services to bring the technical advantage to your food service establishment, whether it be an ice cream shop or high-end restaurant. We're you're full-service mechanical contracting company, offering building evaluation, system design, installation, repair, and maintenance services on everything from beer chiller systems and ice cream/custard machines to commercial ranges and complex kitchen hood systems for proper ventilation. Let's get started on a technical solution for your restaurant today!
Heating & Cooling Maintenance & Installs
The HVAC system powering your food service establishment carries a heavy load – and its optimal performance is critical to your dining experience, which is why it is so important to properly maintain your system. THC can provide you with the expertise needed to maintain all of your restaurant's heating, cooling, and ventilation needs through routine service checks. Our top priority is to help you avoid broken equipment or any environment issues, but should they arise, our team will be there to get you up and running quickly.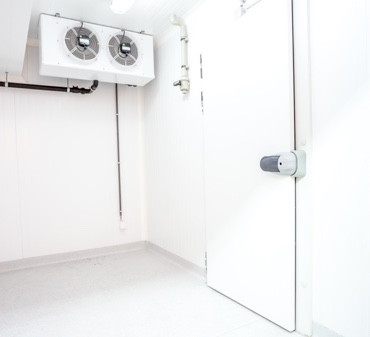 Proper Kitchen Ventilation
When it comes to an enjoyable restaurant experience, your kitchen ventilation system plays a key role. An improperly functioning system can result in an environment that is uncomfortably smoky or smelly, leading to frustrated guests and staff – not to mention it can be dangerous. With the proper HVAC system, kitchen hoods, and exhaust fans you can avoid these frustrations and keep your working spaces smoke free. Kitchen ventilation is very important to take into consideration when building a new restaurant, as it can often go overlooked, which leaves your aggravated after the doors open. Unsure of what your establishment needs? We can help!
Food Service Equipment Installation & Maintenance
When it comes to choosing and installing your restaurant's heating and cooling equipment, there are many factors to consider. Design, size, durability and budget all need to be taken into account to ensure that your kitchen operates smoothly and at the capacity you expect. Let us worry about all the details of your kitchen setup! Whether you need a piece of equipment repaired or a whole system designed, you'll benefit from the extensive knowledge we bring to the table as a result of decades of experience in the restaurant industry. Plus, after installation is finished, we can set up a maintenance contract to ensure the longevity of your equipment! We provide cleaning, sanitizing, and repair services for all your commercial kitchen equipment, including the following:
Beer Chiller Systems
Dipping Cabinets
Broilers
Heat Lamps
Salad Bars
Grills
Commercial Ranges
Kitchen Hoods
Exhaust Fans