RESTAURANTS & KITCHENS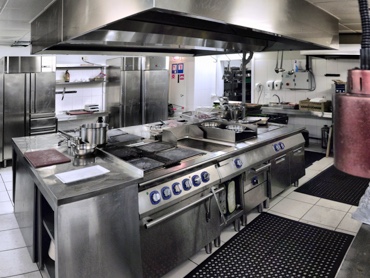 HVAC & Food Equipment Services for Commercial Kitchens
Whether you own an ice cream parlor or an upscale restaurant, Technical Hot & Cold can serve your HVAC and food equipment repair and installation needs. We take pride in going above and beyond the typical commercial heating and cooling services to give your food service establishment the technical edge. We are a full-service mechanical contracting company, providing building evaluation, system design, installation, repair, and maintenance services on everything from complex kitchen hood systems for proper ventilation to beer chiller systems and ice cream/custard machines. Contact us today for assistance with emergency food equipment repair or commercial kitchen service!
Heating & Cooling Maintenance & Installs for Restaurants & Commercial Kitchens
The HVAC system powering your food service establishment carries a heavy load – and its optimal performance is critical to your dining experience, which is why it is so important to properly maintain your system. THC can provide you with the expertise needed to maintain all your restaurant's heating, cooling, and ventilation needs through routine service checks. Our top priority is to help you avoid broken equipment or any environment issues, but should they arise, our team will be there to get you up and running quickly. We are also expert in designing and installing new restaurant HVAC systems or solutions.
Hot Side Kitchen Equipment Installation & Repair
Technical Hot & Cold is proud to serve all your heating needs, including your hot side kitchen equipment for your restaurant or commercial kitchen. Whether you have a running kitchen and need quick appliance repair or are opening a new kitchen and need to properly install your hot side equipment, we can help.

Commercial cooking equipment maintenance, repair, and installation is technical. Ranges and ovens must maintain the correct settings, clearance, and must be leveled. As well as making sure all the tubes, filters, casters, faucets, and other parts are in good working order. It's a job that necessitates the depth of expertise our team brings to the table from our many years in the restaurant business. We are here to serve the installation, repair, and maintenance services for all your commercial hot side kitchen equipment and appliances, such as:
Dipping Cabinets
Heat Lamps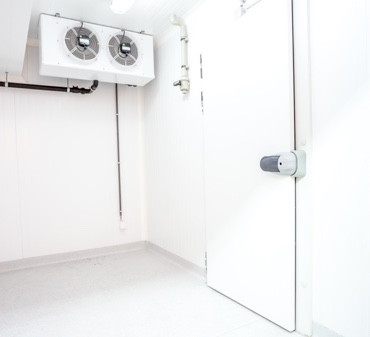 Cold Side Kitchen Equipment Installation & Repair
We've also got you covered for your restaurant or commercial kitchen's cold side equipment. The proper installation and operation of this equipment is vital for not only the health and safety of your customers but also for keeping your inventory safe. If your freezer or cooler goes out, that could be a devastating blow to any restaurant owner. That's why our experienced technicians take pride in installing your refrigeration equipment correctly and setting up a maintenance plan that will keep you up and running at all times.
Our technical experts can ensure your cold side food service equipment is ready to perform from day one and beyond, from commercial ice machines to refrigerators and walk-in freezers. We can also provide system design, installation, repair, sanitizing, cleaning, and maintenance services for any of your cold side commercial kitchen equipment, including:
Commercial Kitchen & Restaurant Ventilation Services
When it comes to an enjoyable restaurant experience, your kitchen ventilation system plays a key role. An improperly functioning system can result in an environment that is uncomfortably smoky or smelly, leading to frustrated guests and staff – not to mention it can be dangerous. With the proper HVAC system, kitchen hoods, and exhaust fans you can avoid these frustrations and keep your working spaces smoke free. Kitchen ventilation is very important to take into consideration when building a new restaurant, as it can often go overlooked, which can leave you aggravated after the doors open. Unsure of what your establishment needs? We can help!
Food Service Equipment Installation & Maintenance
When it comes to choosing and installing your restaurant's heating and cooling equipment as well as hot side and cold side appliances, there are many factors to consider. Design, size, durability, and budget all need to be considered to ensure your kitchen operates smoothly and at the capacity you expect. Let us worry about all the details of your commercial kitchen setup!

Whether you need emergency food service equipment repair or new installation of your commercial appliances, you'll benefit from the extensive knowledge we bring to the table as a result of decades of experience in the restaurant industry. Plus, we can set up a maintenance contract custom to your needs to ensure the stress-free longevity of your equipment! We provide cleaning, sanitizing, and repair services for all your commercial kitchen equipment, including:
Dipping Cabinets
Broilers
Heat Lamps
Electric Ranges
And more!