Refrigeration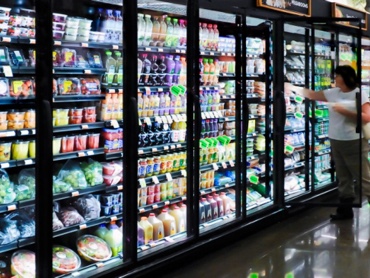 Commercial Refrigeration Equipment Repair & Service
At Technical Hot & Cold, your needs are our number one priority. We're passionate about the commercial refrigeration services we provide, and we understand how they play a critical role in the operations and success of your business. Whether it be emergency freezer repair or routine maintenance for your cold side kitchen equipment, our technicians are committed to getting the job done right with attention to detail. The refrigeration requirements of your business are technical, so we take great care to ensure you can count on your equipment to perform. Contact us today for emergency repair or routine maintenance!
Cold Side Equipment Installation & Replacement
Whether you're building a new grocery store, restaurant, bar, or ice cream shop; or are upgrading your current commercial refrigeration system, there are many important factors to consider before installation of your cold side equipment begins. As a leading mechanical contractor in Southeast Michigan, we ensure all technical requirements are met before, during, and after installation, so you can be confident it's done right the first time. Our refrigeration specialists bring extensive experience in reliable, long-lasting commercial and industrial refrigeration systems.

We specialize in repair and installation of variety of cold side and refrigeration equipment, including:
Walk-In & Reach-In Freezers
Under-Counter Refrigerators
Worktops
Bar Refrigeration
Display Cases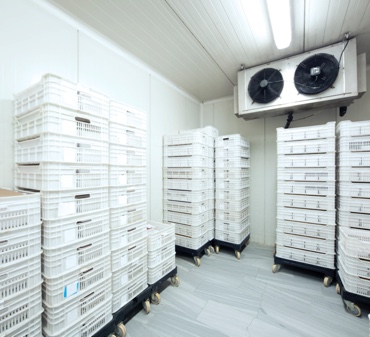 Routine Service & Maintenance for Cold Side Kitchen Equipment
The last thing you want to deal with is your commercial refrigeration equipment breaking down. Not only can repair expenses add up if you've failed to maintain the equipment, but an equipment failure can result in product loss and lost business. With regular professional inspections and maintenance, you can be sure your commercial refrigerators and walk-in freezers stay in optimal shape. Our expert refrigeration technicians help businesses all over Michigan maintain their cold side kitchen equipment to avoid unexpected breakdowns, and when emergencies do happen, we're on call to get a tech on site as soon as possible. Ready to set up a plan for your equipment? Let's talk about your refrigeration maintenance needs today!
Bar Refrigeration & Commercial Under Counter Refrigerators
THC is your partner for all your bar or restaurant refrigeration requirements, including installation, maintenance, and repair of under-counter freezers, refrigerators, and any other bar refrigeration requirements. Whether you need after-hours repair or proper, sanitary maintenance of your bar refrigeration equipment, we work hard to service our client's as promptly as possible. We understand how crucial this equipment is to your routine operations, so our technical experts work to troubleshoot and fix any issue with your system as soon as possible so you can resume business as usual.
Cold Display Cases, Coolers, & Ice Cream Freezer Repair
Your go-to team for all repairs, replacement parts, installations, and maintenance for coolers, cold display cases, ice cream machines, and freezers, is Technical Hot and Cold. Whether you need a thorough equipment cleaning or machine repair, our experienced technicians are certified to service all makes and models and can have you back up and running fast, preventing any disruption to your business operations. If you need to upgrade or install new cold side equipment, we can help you understand what will best meet the needs of your business and complete the installation. We can also set you up with a maintenance schedule so that your display cases, coolers, and ice-cream machines get the required care and upkeep that they need for a long lifespan.
Industrial Refrigeration Installation, Service, and Maintenance
We understand that reliable refrigeration equipment is critical to the success of your food service or grocery establishment. Poor performance can affect your bottom line, so we are dedicated to providing the service, repair and installation you need to confidently run your business. As a certified True refrigeration dealer, THC can advise you on the best equipment choices and set up for your establishment, source the products you need, and properly install and maintain them. Ready to get started? Contact us today!