Hot Water Tanks/Tankless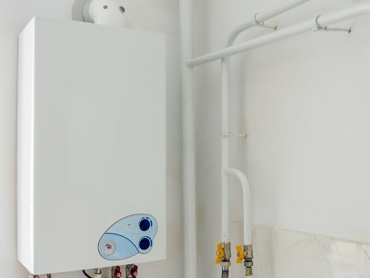 How to Know if Your Hot Water Tank or Tankless Hot Water System Needs Service
When your hot water tank or tankless hot water system is not properly cleaned and maintained, internal parts can corrode or collect a buildup of minerals that will greatly affect the efficiency of the system and the quality of your water. If you're unsure of what symptoms indicate a cleaning or repair needs to take place, you could wind up having to replace the system long before its typical expiration. To avoid paying for a replacement before you must, keep an eye out for these warning signs:
No Hot Water
Hot Water Doesn't Last
Water is Too Hot or Too Cold
Strange Noises
Sediment Collecting
Rust in Your Water
Leaks and Drips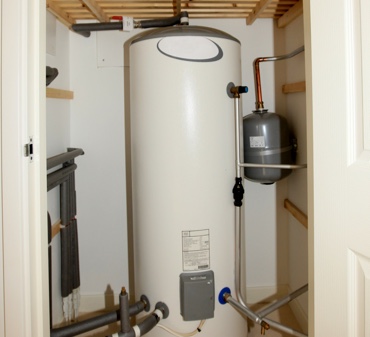 Services We Provide for Hot Water Tanks & Tankless Hot Water Systems
Hot water tanks and tankless hot water systems often work fairly efficiently for at least a decade, so it can be easy to neglect their care. However, a little bit of routine maintenance goes a long way when it comes to extending your system's life span, and maintaining it's optimal operation. THC's technicians can perform the following services for your hot water heater:
Flushing the Tank
Backflushing the System
Repairing Anode Rods
Testing the TPR Valve
Insulating Your Pipes
We Can Install Your New Hot Water Tank or Tankless Hot Water System
There are numerous companies like Lowe's and Home Depot that offer hot water equipment installs, but allowing an average technician to perform these services can land you in hot water, so to speak. Tankless systems in particular present a challenge that requires a skilled and knowledgeable hand. There's a common misconception that tankless equipment is plug-in and go, but there are many factors to be considered during a quality install. For example, if your home was not previously outfitted with a tankless system, the gas piping and meter may not be appropriately sized to handle the high gas load that a tankless heater requires. An improperly installed hot water or tankless hot water system will not only underperform, but it poses a safety hazard as well. THC's highly skilled technicians understand the numerous factors that play into a proper install, and will get the job done right every time.
Why You Should Choose a Tankless Hot Water System
While a tankless system is more expensive up front, the benefits provide a payback that far outweighs the initial installation costs. They're smaller than a hot water tank, allowing you more storage space in your home. Other bonuses include higher energy savings, longer life expectancies and warranties, and are better for the environment. To learn more about switching to a tankless hot water system, talk to one of our knowledgeable technicians, we would love to help you explore your options.
Lets Get Started on Your Hot Water Tank or Tankless Hot Water Solution
Dealing with hot water issues, especially during the winter, can be extremely frustrating. Whether you need a new install, routine maintenance, or an annual inspection, our team is ready to get to work on providing you with a quality solution. Our technicians work quickly and efficiently to give you a repair or install that works for you, and will communicate with you throughout the entire process to make sure that your needs are met. To get started on your home's hot water needs, contact us now. We can't wait to handle all the details.