Apartment Complexes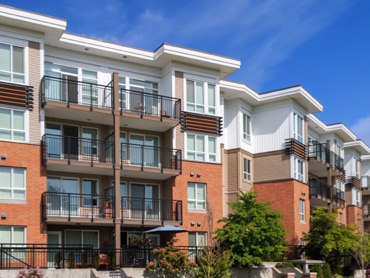 THC Can Service Your Apartment Complex's HVAC Needs
As a landlord, you are expected to provide your tenants with a comfortable living environment – it's essential to their quality of life and happiness in choosing your living complex as their residence. We understand how hectic your job can be and that it might be difficult to keep up on the HVAC system needs of your building. Let us take care of the details for you so you can keep your tenants happy and also avoid more drastic issues that could arise! Whether you need a new system installed, a seasonal inspection, or a repair, THC has it covered! Schedule your appointment now!
Maintenance Services for Your Multi-Family Building
Routine inspections and maintenance to keep your apartment complex's HVAC system up and running are key in preventing tenant complaints, and unnecessary expenses on your part. While your building maintenance supervisor may cover day-to-day maintenance, it's essential that you schedule regular professional inspections to ensure your system is operating at peak performance and to be sure no serious issues are on the horizon. Our team of certified technicians brings industry experience and the technical know-how to handle all of your inspection and repair needs. Contact us today to get your building's service appointment scheduled now.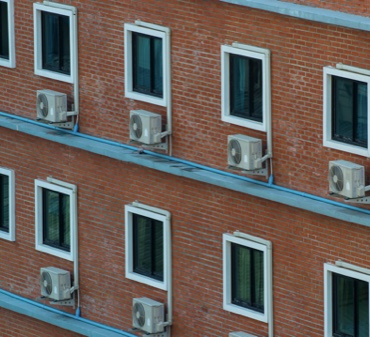 We Can Install Your Building's New HVAC System
Choosing the right HVAC system for your building's needs, and ensuring it is properly installed is not as simple as you may think – Your building's specific circumstance greatly impacts which solution is best for you. It's important that you have the utmost confidence in your commercial HVAC company because a poorly installed system can end up costing you more money in the long run. When you choose THC to handle your new HVAC system installation, we guarantee you'll feel comfortable with all the information our techs will provide to assist you in selecting the right system to handle your facility's needs. Further, they'll clearly explain the installation process to you, execute the install efficiently, and be there to provide maintenance support throughout the life of your system.
Packaged Units for Your Apartment Complex
Your multi-family facility has unique HVAC needs that your system must be able to manage easily and effectively, like peak load flexibility and individual temperature controls. One option for this is a packaged, or centralized system. Similar to a typical residential system, heat and A/C are fed from a central location into your building's various units. These systems provide high energy efficiency, and are therefore more popular in mid- and high-rise facilities with a large number of living units.
Decentralized HVAC Systems
One of the best ways to keep your tenants happy is to give them the highest level of comfort and control possible when it comes to their living space. Every renter in your facility has their own climate preferences, and catering to their wants and needs is essential in not only attracting renters, but also in keeping them. A decentralized HVAC system for your apartment complex will allow each unit to be treated as its own building, with separate heating and cooling systems powering each individual space, giving each household full control of their climate needs.