Inspections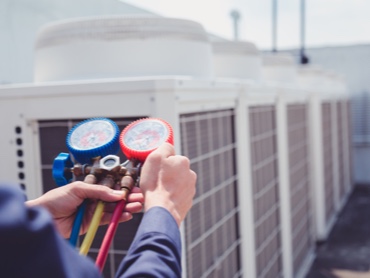 We Provide Commercial HVAC Inspection Services
If you are preparing to invest in a commercial property, it's important to understand the condition of all the building's amenities and systems, so you have a clear picture of what you are purchasing. THC can help you understand exactly what you're buying with our commercial HVAC inspection services! Our technicians can examine the building's heating and cooling equipment and ductwork to give you an accurate picture of the age and condition of the system. Prevent yourself from being blindsided by HVAC issues down the road by understanding the health of your potential new system now! Call us to schedule your inspection appointment.
THC Can Provide You With CSD-1 Testing Services
In the state of Michigan, all commercial properties that utilize a boiler for heating purposes are required to undergo annual testing to ensure your equipment meets state safety requirements. If you have received a letter of notice that your boiler is due for an inspection, THC would be happy to inspect and certify your unit. Our technicians will perform a full-scale examination of your gas or oil fueled boiler and ensure you receive the proper documentation you will require. Maintain your compliance with CSD-1 regulations by scheduling your inspection with one of our experienced technicians today.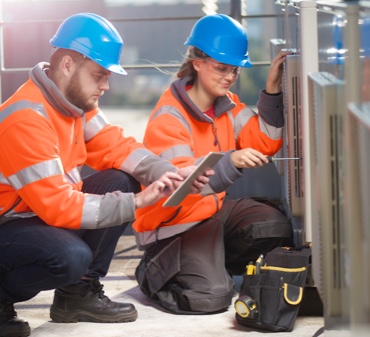 Maintain NFPA Compliance by Scheduling Your Inspection Now
If you operate a business in the Metro Detroit area, your facility is required to comply with NFPA codes 80, 90, and 105. These guidelines state that fire and smoke dampers must be installed and periodically inspected in order to avoid facilities operating with poorly installed or failing equipment. Our technicians can install, inspect, and repair your damping equipment which includes:
Fire dampers
Smoke dampers
Smoke Detectors
Combination fire and smoke dampers
Fire walls
Fire-rated doors
Corridor dampers
Ceiling dampers
Smoke barriers
THC's team is highly knowledgeable on NFPA regulations and will guide you through the entire inspection process. We'll alert you of any repairs to your equipment that need to be made and make sure you receive all the documentation you need. Schedule your inspection by speaking to one of our friendly technicians now!
Plumbing Pressure Testing
When constructing a new building or completing renovations, it's important to ensure that all your mechanical systems comply with local building codes. In addition to THC's HVAC inspection offerings, we proudly offer testing services for your commercial plumbing system as well! Avoid owing excess fees or failing your city inspection by scheduling your plumbing pressure testing with THC now. We'll address any issues we find and complete any necessary repairs so that you are set up for success.
Schedule Your HVAC Inspection with THC Today!
Making sure that your building's mechanical systems are safe and up to code is essential not just for compliance with local ordinances, but for the health of your equipment and the safety of your staff and clientele as well. Our team of experts can take care of all your inspection and testing needs, schedule your appointment by contacting us now.