Air Duct Cleaning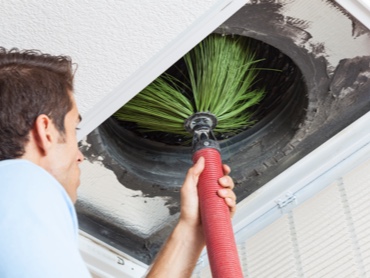 How Do I Know If I Should Get My Home's Air Ducts Cleaned?
Most homeowners don't give much thought to the condition of their air duct system – usually not until they start to cause problems or show serious signs of disrepair. However, air ducts are the conduits that push heated and cooled air from your HVAC units to the rooms throughout your residence, so if they're not maintained, the air you breathe on a daily basis will be negatively affected. Additionally, regular attention to your ductwork can help keep your energy bills low, and your furnace and A/C units from experiencing unnecessary wear and tear. Here are some common signs that your air ducts need cleaning:
Dirt and Dust Coming Out of Your Vents
Little or No Air Flow Coming Out of Supply Vents
Strange Odors When the Furnace is Turned On
Problems With Pests in Your Home
Unexplained Allergy and Respiratory Problems
Visible Mold Growth
Why Maintaining a Clean Duct System is Important
While there's an ever-growing awareness about the dangerous pollutants we encounter in outdoor air, the air quality of the indoor areas where we spend a great deal of our time is often ignored. In reality, indoor air is much more polluted than our outside environment, and when not properly and routinely attended to, can cause serious health issues. Some common indoor pollutants include:
Mold
Dander
Dust Mites
Bacteria
Lead
Radon
Tobacco Smoke
When the quality of your home's indoor air is not monitored you could put you and your family at risk of experiencing the following:
A Less Cleanly Environment
Increased Asthma and Allergy Flareups
Unexplained Sore Throat and Cough
Unpleasant Odors
"Sick Building Syndrome"
A Faster Aging Process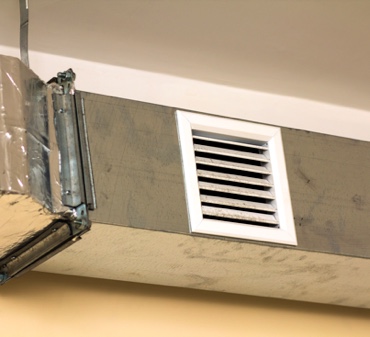 What Should I Expect When I Get My Ducts Cleaned?
Getting your home's air ducts cleaned may sound like an inconvenient and messy procedure, but when you schedule a service appointment with THC, you will be pleasantly surprised how quick and sanitary the process is. Being that the goal is to help make your home cleaner through this process, we take particular care to treat your home as if it were ours so that no trace is left behind after the cleaning. We'll bring in a team with specialized equipment that removes contaminants from your air ducts without making a mess in the process. Our procedure includes the following steps:
Covering all Vents
Professional Duct Cleaning With a Commercial Vacuum
Keeping Discarded Dirt and Debris Contained
Brushing Out Any Remaining Contaminants
Spraying Ducts With Disinfectant
How YOU Can Maintain Cleaner Air Ducts
While we highly recommend relying on one of our professional technicians to perform duct-cleaning services in your home once a year, there are activities you can do yourself to keep your air ducts in optimal shape. Some DIY duct maintenance activities include:
Regularly Clean the Surfaces and Ends of Each Duct
Regularly Change out Your Filters
Seal Any Gaps Between The Edge of The Duct and Wall Opening
Clean Supply Registers
Clean Return Air Registers
Take Your First Step Towards Purer Indoor Air Today
According to the EPA, poor indoor air quality is among one of the top five environmental risks, so remaining proactive regarding the purity of your home's atmosphere is essential. Help your family live happier and healthier by scheduling your ductwork cleaning with THC now! Have more questions about this service? Contact us, we're happy to help.