Air Filtration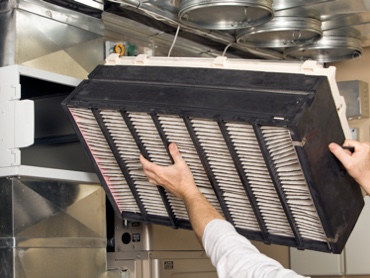 How to Know if Your Air Filtration System Needs Maintenance
Air purification devices, while an investment, can significantly improve the air quality in your home. However, routine maintenance and inspections are imperative to ensuring their longevity. It might be easy to overlook the warning signs that indicate your air filtration systems need maintenance, but doing so could end up costing you a whole new system. In order to avoid unnecessarily expensive repairs or a new system install, keep an eye out for these signs that your air filtration needs routine maintenance:
Dirt and Dust Accumulating Around Your Vents
Spikes in Your Electricity Bill
Filters Look Dirty or Damaged
Allergy or Asthma Flare-ups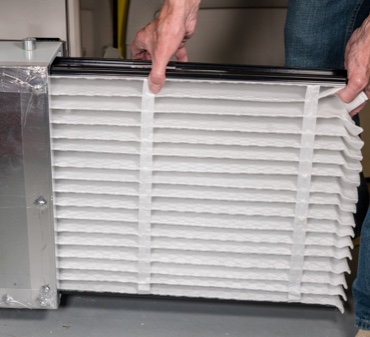 Services We Provide for Air Filtration Systems
When left dirty or in disrepair, air filters cannot effectively trap and contain contaminants, and may push even more pollution into your home. In addition, your heating or cooling unit will have to work harder to effectively manage the temperature of your home, causing unneeded stress on your system, and high utility bills. To keep your filtration system operating efficiently, our technicians can perform the following:
Deep Filter and Duct Cleaning
Filter Repair
Filter Replacement

The Benefits of Having an Air Filtration System in Your Home
We can all agree that there's nothing better than breathing in clean, pure air. However, no matter how spotless you keep your home, there are still numerous invisible contaminants that fill the air indoors. A residential filtration system reduces the concentration of air pollutants, and can also quickly, quietly remove them from your home. Allergens like pollen, smoke, dust, pet dander, and odor can be reduced by up to 99.9% with a proper filtration system in place. This is especially helpful for individuals, who suffer from asthma, allergies, or other respiratory conditions. However, it's also key for those who don't struggle with the above conditions, but want to maintain a good state of respiratory health. If you're interested in installing an air purifying or filtration system in your home, but don't know where to start. Contact us! We would love to help you explore your options.
Installing a Home Air Filtration System
Installing a home air filtration system gives your entire HVAC system a performance upgrade. When you have an air filtration system installed in your home, we build it into the return air ducts to trap harmful particles as the air passes through, ensuring potential pollutants are contained before they reach you. In order to be sure your new filtration system provides optimal efficiency and comfort, THC specializes in installing state of the art systems from brands like Honeywell and Camfil, along with premium-grade, pleated filters for higher particle-capture quality. Get your indoor air pollution under control today by scheduling an appointment with THC.
Start Breathing Easier with Technical Hot and Cold
We want you to experience the cleanest air possible everyday, which is why we specialize in air quality solutions that will boost your health and increase your comfort. From installing a new air filtration system into your home, or repairing a broken system, we're here to help you breathe easy. Don't your homes HVAC stress you out – we're here for you! Schedule your appointment now.