Industrial HVAC Equipment
Industrial HVAC PARTS & Equipment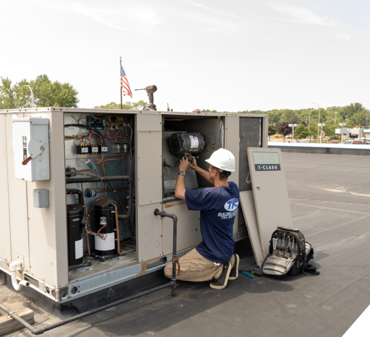 Industrial HVAC service & Repair
Industrial HVAC systems are complex and highly technical, requiring more than the standard off-the-shelf part or repair. Technical Hot & Cold can not only provide the parts and equipment needed to service and repair your system, but we're proud to bring you the mechanical engineering expertise needed to complete the repair as well. Whether you need a replacement part or repair for your industrial unit or custom HVAC system, we have the equipment and expertise required for the job.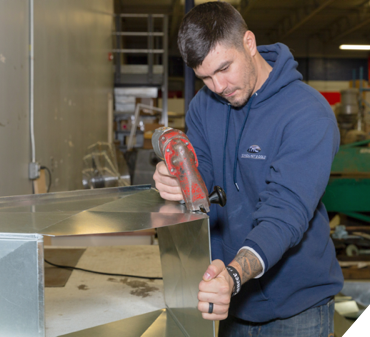 Custom Industrial HVAC Design-Build Services
When generic parts and equipment fall short, we can custom-build a commercial or industrial HVAC system that is designed to perform to your specific building needs. Utilizing the expertise of our mechanical engineers, we can help resolve your industrial HVAC challenges through the custom design, installation, and maintenance of specialty equipment that is tailored to your heating, cooling, refrigeration, or air quality needs. Get started on your custom industrial system by requesting a quote below.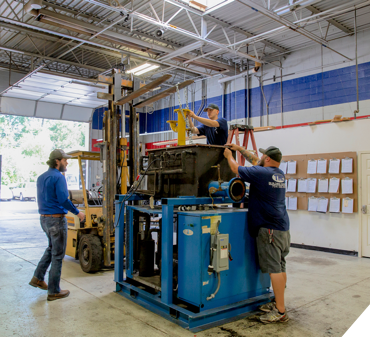 large-scale and custom HVAC systems – INDUSTRY HISTORY & TECHNICAL EXPERTISE
Between our long history and technical expertise, no job is too large for Technical Hot & Cold. Our large-scale and custom design-build solutions have resolved the HVAC challenges and issues for countless organizations throughout a variety of industries. When it comes to the specific technical needs of your building, we're here to help – whether it be a complex rooftop build, specialized zoning, a specialty system that needs serviced, or a new industrial installation. Our team brings you the specialized skillset and knowledge required in large-scale and custom systems!