Heat Pumps & Mini-Splits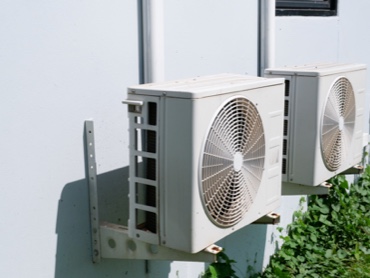 How to Know if Your Heat Pump or Mini-Split Needs Service
Technical Hot and Cold is your one-stop shop for all of your HVAC needs, including heat pumps and mini-splits. These systems are great for those looking for efficiency, however if your system isn't functioning properly, you won't be able to enjoy the full extent of this benefit. Don't let the frustrating symptoms below go unaddressed! Give THC a call, as these common signals can indicate that a heat pump or mini-split is not functioning properly or may be nearing the end of its life:
Leaking Water
Not Blowing Cold Air
Blowing Cold Air Instead of Hot
Condenser is Iced Over
Frequent Cycling
Loud Noises
Unpleasant Odors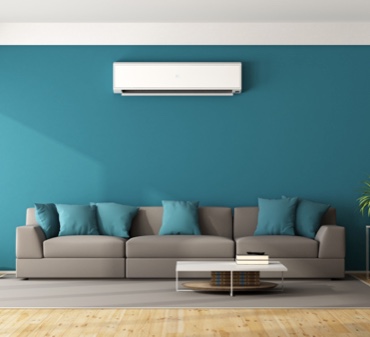 Services We Provide for Heat Pumps & Mini-Splits
While heat pumps and mini-splits are somewhat less common in Michigan than your typical A/C and furnace combination, if you currently have a system or are looking to have one installed, THC can help! Typically, these systems tend to have a considerably long life expectancy, however the proper maintenance is required to ensure optimal function. Since they're more of a specialty system, you should always look to a certified technician to perform the necessary maintenance. Our team can provide you with the following services:
Clean and Replace Filters
Check for Refrigerant Leaks
Inspect Filters and Indoor Coils
Inspect Condensing Unit
Heat Pump & Mini-Split Solutions That Work for You
Heat pumps and mini-splits are super-efficient, highly practical HVAC systems that enable you to conveniently heat and cool your home – whether you have an older home, or need to make those distant spaces in your modern residence more comfortable. They are a great solution for heating and cooling spaces to which running ductwork is inconvenient. Plus, with their flexible placement options, we can find a solution that works for you – regardless of your home's architecture. Schedule your appointment today if you'd like to explore the idea of a more convenient HVAC solution.
Mini-Splits – Heating & Cooling for Your Older Home
Historic homes offer an elevated level of beauty and nostalgia that many modern residences lack. However, when living in a historic home, you may find your indoor heating or cooling system to be somewhat miserable during our freezing winters and sweltering summer heat. While you do have the option to install a duct system in your older home to allow for a traditional HVAC solution, THC can also provide you with a much more convenient option if desired. A mini-split allows you to retrofit baseboard heating and window air conditioners to provide spot cooling and heating – without all the ductwork. Curious about what this would look like in your older home? Talk to one of our team members today to see if a mini-split is the right option for you!
Schedule Your Installation Today
Mini-splits and heat pumps aren't just a great option for older homes, they offer a great solution for conveniently heating and cooling individual spaces in your residence. Additionally, they are well-suited to homes in areas that experience wide temperature swings or particularly cold winters. They're also an excellent choice for those who struggle with allergies or other health issues. If this sounds like a heating and cooling solution that would benefit your home, contact us! THC can provide you a with a mini-split or heat pump installation that takes all your needs into account.