Hot Side Commercial Kitchen
Hot Side Commercial Kitchen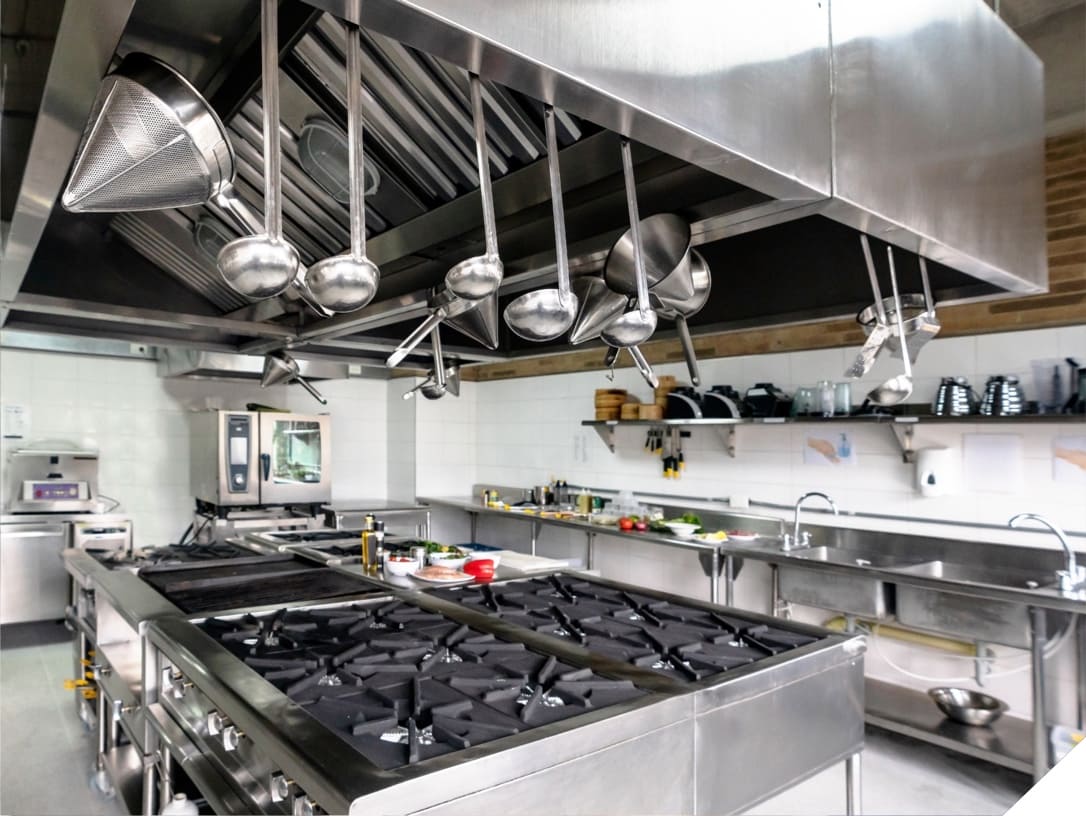 Hot Side Equipment Repair & Service for Restaurants and Commercial Kitchens
Whether a local diner or high-end restaurant, we take pleasure in going above and beyond typical commercial heating and cooling services to give your food service facility the technical edge. As full-service mechanical contractors, we can handle all of your hot-side commercial kitchen equipment repair and service needs, including ranges, ovens, cooktops, fryers, and more. From urgent equipment repair to preventative maintenance or hot-side equipment replacement, we're here to help keep your business running. Contact us today because It's Technical!
Emergency Repair for Hot Side Commercial Kitchen Appliances
A top-notch dining experience depends on the ability of your staff and equipment to perform. If your kitchen equipment breaks down or begins having performance issues, you know the stress and frustration that can cause. We're here to ensure your hot side kitchen equipment and appliances are in proper working order, no matter the time of day. Technical Hot and Cold is on call during regular business hours and after hours for your emergency equipment repair.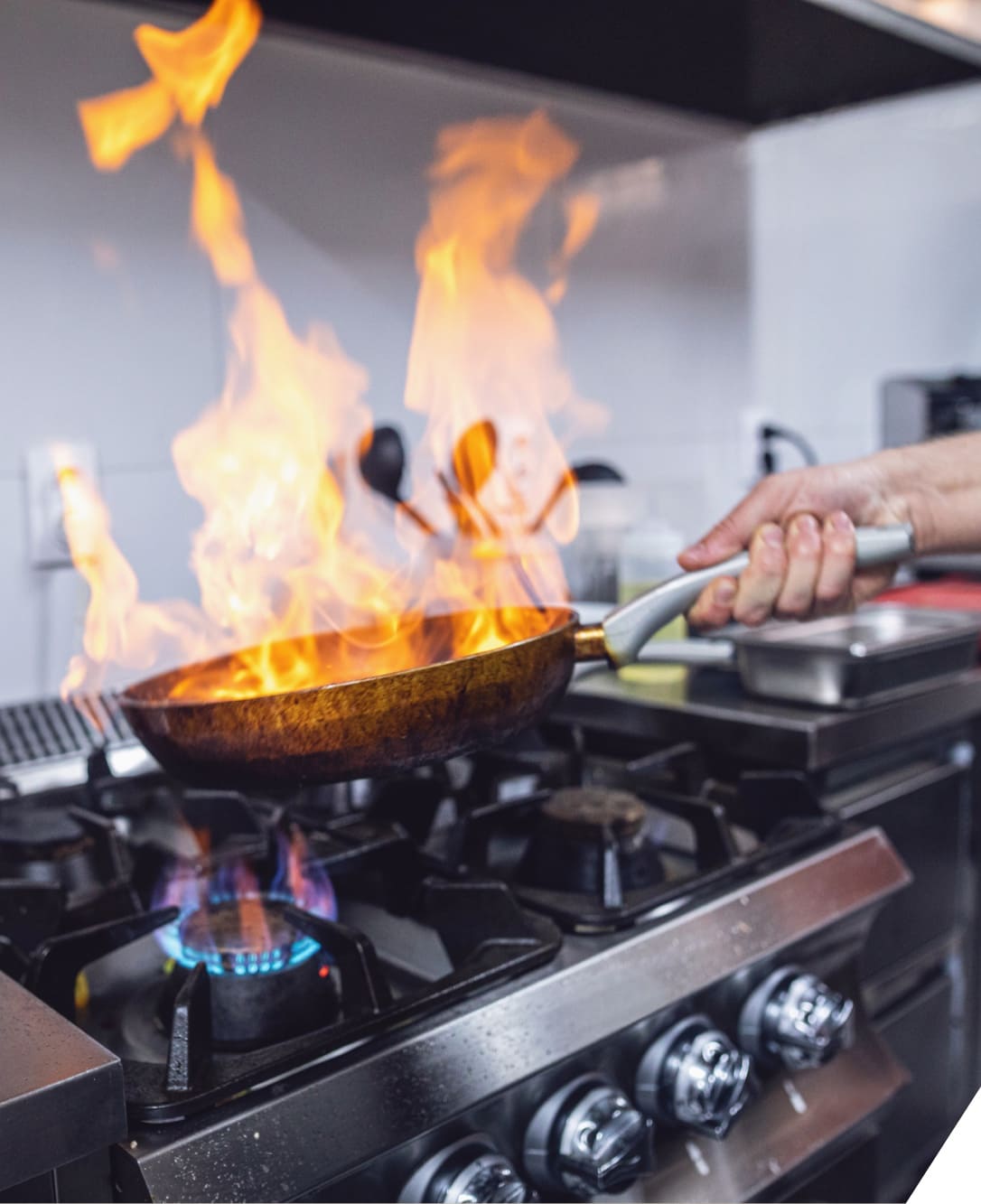 Installation, Repair & Maintenance of Commercial Ranges & Ovens
Commercial ovens, stoves, and ranges are the most widely used appliance in the food service industry. Keeping them in good working condition is essential to the success of your restaurant or business, as well as to the health, safety, and satisfaction of your customers. When you make sure your commercial ovens and ranges are properly maintained, you can spare yourself the hassle of unnecessary repairs or premature replacement later down the road. We can work with you to develop a preventative maintenance plan for your hot side equipment so you never have to worry about whether you're up to date on required service.

If you need to replace or upgrade your commercial kitchen equipment, the specialists at Technical Hot and Cold have you covered with expert installation of ranges, ovens, and more. As mechanical contractors with decades of experience in the restaurant industry, you can be confident you're in excellent hands with THC. Give us a call today to discuss your needs!
Service & Maintenance for Commercial Cooktops & Fryers
The same technical expertise and service applies to your other hot side equipment like commercial fryers and cooktops. If you find yourself in need of quick repair, routine maintenance, or replacement of any of your hot side equipment, give THC a call. Our technicians are knowledgeable, friendly and have extensive experience working with many different types and brands of industrial fryers and cooktops. For a long, effective life from your fryer or cooktop, we recommend professional installation and proper routine maintenance. Whatever kind of commercial kitchen equipment service you need, the technical experts at Technical Hot and Cold are ready to help you every step of the way.
Hot Side Kitchen Equipment Installation & Routine Maintenance
Installing new hot side kitchen equipment or maintaining your existing restaurant equipment can be technical. You want your kitchen to run smoothly and to the capacity you desire, so it's important that your equipment is ready to perform at all times. Don't get caught with equipment issues that could have been prevented. Let us handle every aspect of your kitchen's setup and ongoing maintenance so you can focus on the rest of the business! With our extensive knowledge and years of experience in the restaurant sector, we can help you with anything from emergency repair to the design and installation of your entire restaurant HVAC system. Ready to get started? Contact us Today!