Geothermal Units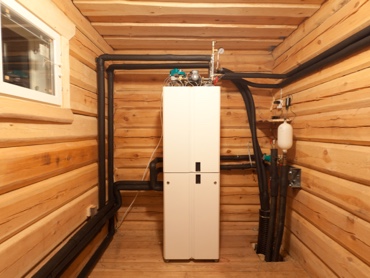 Common Problems You May Experience with Your Geothermal Unit
While geothermal units are known for their reliable performance, not keeping an eye out for the system's warning signs could cause your system to fail long before its typical life expectancy. Since these units are less common than your typical A/C and furnace set up, many homeowners are uneducated on what symptoms need to be monitored. If your home is outfitted with a geothermal unit, call THC if you notice any of the following:
Water Spots on Your Lawn
Loss of Heating or Cooling Power
Heat or Air Not Sufficient
Frost on the Pump
Loud Noises
High or Rising Electric Bills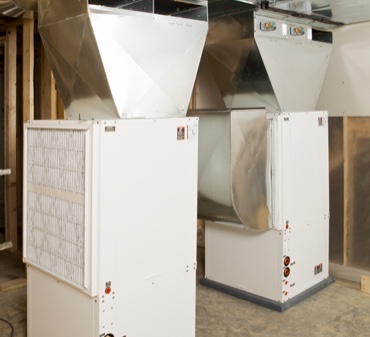 How We Can Service Your Geothermal Unit
Properly installed geothermal units are recognized as one of the lowest maintenance HVAC systems available. Some have even been known to last a couple decades! However, in order to ensure that your geothermal system performs to its fullest potential, regular check-ups and maintenance are essential. As a specialty system however, having an inexperienced technician provide these services can negatively impact the function and longevity of your unit. THC specializes in geothermal repair and maintenance, so you can be assured that when you schedule an appointment with us, you'll receive a solution that lasts. Our team can take care of the following:
Annual Checkups
Coil and Filter Inspections
Re-pressurizing the Ground Loop
System Cleaning
Tightening the Electrical Connections
Duct and Pipe Maintenance
Geothermal Installs
Geothermal heating and cooling systems are becoming one of the most highly regarded HVAC systems available. If you're looking to switch to a geothermal or replace your current unit, we can help! Our technicians specialize in geothermal systems, and we utilize the expertise of our trusted industry partners to provide us assistance with installing the necessary piping.
Benefits of a Geothermal System
Installing a geothermal unit is of the best decisions you can make when it comes to your home. Unlike a furnace or A/C, it has the capability to both heat and cool your home - all without the use of fossil fuels or greenhouse gas emissions. It simply transfers heat to and from the earth – making a geothermal system an excellent choice for the energy-conscious, as well as those living in rural areas. While the initial install can be pricey, you'll start to see payback on your energy bills within a few years. Additionally, installing a geothermal could make you eligible for a tax credit! These systems are also quieter than a traditional furnace or A/C unit, reduce humidity in the summer, provide enhanced cleanliness and safety, and promote a more consistent and even temperature in your home.
Take Your First Step Towards a Greener Home Today
Cut down on your carbon footprint, and save on your energy bill, by upgrading to a geothermal unit today! Not only do we specialize in installs, but we can take care of all your service needs as well. Have a question about your current geothermal or want more details about an install? Give us a call or stop by today! We'd love to help you make your home more energy efficient.