Preventative Maintenance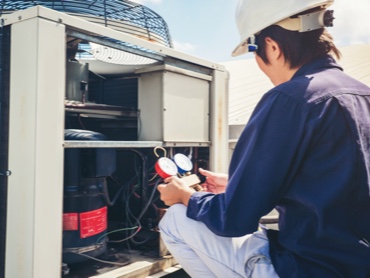 Let THC Handle Your Commercial HVAC Maintenance Needs
We understand how important the performance of your technical equipment is to the success of your business, which is why we make it our mission to provide you the efficient solutions you need in a timely manner. We offer a full range of technical services, so whatever issue you're facing, we can provide a reliable repair. Get your project underway by scheduling your maintenance appointment now! Or learn more about our commercial heating and cooling services.
Annual Clean and Checks for Your Heating Equipment
When fall rolls around and it's time to kick your heat up, it's important to have a clean and check performed so that your system doesn't experience a major failure during the middle of the cold season. When our technicians perform a scheduled inspection and preventative maintenance appointment they'll perform a checklist of services on your system, including the following:
CO test
Check condensate drain
Change air filter
Check blower
Test safety controls
Check electrical connections
Clean flame sensor
Cycle unit 3 times
Want to make sure that your heating equipment is ready to handle the cold months ahead? Contact THC! One of our technicians would love to help you schedule your maintenance appointment. In addition to scheduled maintenance, we also offer a number of other services for your facility's heating equipment. Learn more.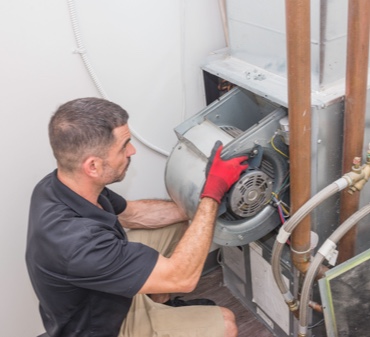 Maintenance Services for the Cooling Season
No matter what your industry, reliable A/C is imperative to the success of your business operations. If your cooling equipment isn't given the proper attention and repairs it needs, you could run the risk of dealing with expensive repairs – or worse, a system shutdown. Our team of helpful, skilled, technicians can perform the following services to provide you assurance that your equipment will perform reliably and efficiently:
Clean condenser coil
Check for leaks
Inspect evaporator coil
Change filter
Measure amp draw
Inspect belt on blower
Check if unit is level
Cycle unit 3 times
Let THC take the stress of spring maintenance off of your shoulders! Contact us today to schedule your cooling equipment's clean and check. Want to learn more about our commercial services? Click here.
Kitchen Equipment Repairs
As your go-to for technical services, we provide more than typical HVAC design, installation and repairs. One of our value-add services includes part replacement and repair for all your commercial kitchen equipment. Your amenities are crucial to the successful operation of your establishment and hiring an average technician or staff member to complete any necessary repairs could create larger issues down the road for your equipment. THC is equipped to solve all your technical needs for equipment including the following:
Refrigeration
Kitchen Hoods
Freezers
Ice Machines
Makeup Prep Tables
Beverage Machines
Stove Tops
Deep Fryers
Range Tops
Range Ovens
Hot-Side Equipment
Professional Duct Work Cleaning
With everything on your plate as a business manager or owner, it can be easy to put off or forget about maintenance on something like your facility's ductwork. However, neglecting to be proactive about your air duct's necessary cleaning can have detrimental results, releasing numerous harmful contaminants into your space. Additionally, it will put more stress on your heating and cooling equipment, causing poor performance and higher energy costs. THC can provide you with a duct cleaning solution that will help your staff breathe easier and maintain the health of your HVAC system. Have questions about our process? Give us a call, we'd be happy to let you know what you can expect.