Rooftop Units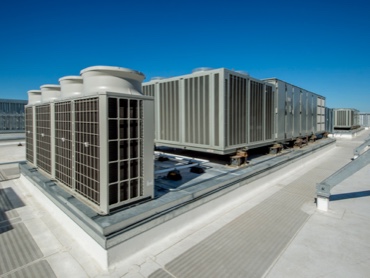 How to Know if Your Rooftop Unit Needs Service
Running a business is a stressful endeavor, there's numerous responsibilities and issues vying for your attention, and having to deal with heating and cooling issues on top of that can seriously impact your day to day operations. Depending on your industry, dealing with a heating or cooling system breakdown can not only negatively affect the comfort of your employees and clientele, it can also bring your operations to a halt, and even land you in legal troubles. Avoiding a rooftop unit breakdown can be as simple as keeping an eye out for the common signs that your system needs a repair. These symptoms include:
Differences in Air Temperature in the Building
Weak or Non-Existent Air Flow
Loud Sounds Coming from Unit
Unit is Blowing Air at the Wrong Temperature
Leaks Around the Unit
Unpleasant Odors
Unit is Shaking
THC Service & Repair for Commercial Rooftop Systems
When it comes to maintaining your commercial rooftop system, THC knows that you need reliable repairs with a quick turn-around time so you can get back to business as usual. No matter the tonnage on your unit, we can provide a service solution that meets your business and budgetary needs. Our technicians can perform the following, and more:
Fall/Spring Start-Up
Check Fan Motors
Inspect and Clean the Condenser Coil
Inspect the Blower Belt
Check the TXV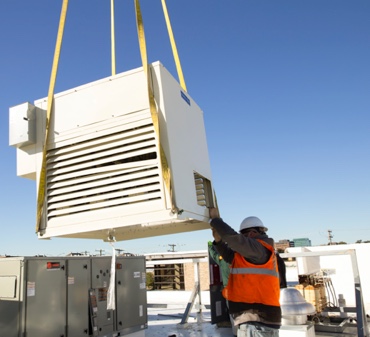 Installing Your New Rooftop Unit
In a commercial setting, a properly functioning heating and cooling unit isn't a luxury. It's a necessity. So when it's time to install a new unit for your facility, you need a reliable solution with quick service so that you can get back to business as usual. Our technicians are certified to install all makes and models, regardless of tonnage, so you can trust that your new unit will perform optimally for your needs.
We're Here for All Your Commercial Rooftop Needs
Keeping your building's temperature at a regulated temperature is imperative, not just to the comfort of your employees and clientele, but to the safety and productivity of your facility. Whether you need to make a routine maintenance appointment, or need a new unit installed, we are qualified to cover all your rooftop heating and cooling needs. Let us solve your HVAC needs today! Schedule your appointment now.