Boilers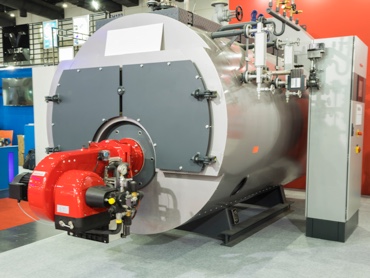 What Symptoms Indicate That My Boiler Needs Service?
Commercial boilers are pressurized systems that burn combustible fuel or use electricity to heat water, which then warms your building. A boiler breakdown can be detrimental to your daily operations, creating an inhospitable environment for your employees and clientele, and can even cause a halt in your workday. Moreover, a boiler on the fritz isn't just a pesky problem, it's a potential safety hazard that needs to be addressed immediately for the health and safety of everyone involved. In order to prevent catastrophe, keep an eye on the way your boiler runs, even small changes can indicate mechanical issues. Here are some common signs that your commercial boiler is need of attention:
Boiler Continuously Needs to Be Reset
Inadequate or No Heat
Leaking Water
Relief Valve Leaking Water
Loud Noises
Abnormal Smells
Creaking or Popping Noises
Squealing Noises Coming from Boiler
Burners are Yellow or Orange
Certificate is Expired
Maintenance We Provide for Commercial Boilers
Replacing a commercial boiler is not only an expensive endeavor; it can cause you to close your doors until the install is completed, costing you more time and money. Often, replacing a boiler before its life expectancy can be avoided with a little routine maintenance, but don't try to go it alone! Boilers hold crucial systems, which can be risky if mishandled, and are full of intricate, specialized parts that require a certified expert's knowledge. A misstep could end in damage to you, your employees, and your facility. Our technicians are certified to service boilers of all BTUs, and can provide full-service maintenance, including the following:
System Component Cleaning
Combustion Analysis
Check for Corrosion/Leaks
Test Safety and Operators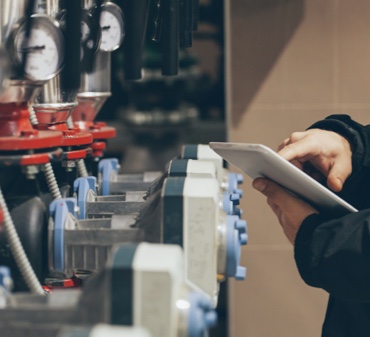 We Can Install a New Boiler in Your Facility
Ready to replace your current boiler system? Our team of certified technicians can handle the entire process, so you can get back to doing what matters most – running your business! We'll educate you on the various system types and fuel options available, so that you can choose whatever works best for your needs. Our process is safe and speedy, so your normal operations will be minimally affected, plus our caring technicians will educate you and your staff on proper procedure so that your new system achieves the height of its life expectancy.
Let THC Take Care of All Your Commercial Boiler Needs
Whether you have a question about your boiler system's function, need a repair, or are ready to get started on a new install, THC is your go-to for all your boiler needs. With our specialty background and vast experience in installing and repairing these complex systems, you can be assured that you'll receive a reliable solution that will boost the comfort and productivity of your facility. Let's get started on a boiler repair or install for your business, schedule your appointment, now!