Routine Maintenance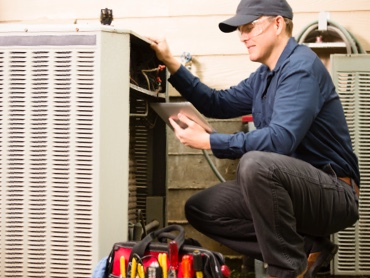 A/C Cleaning Checks and Annual Start-Up Maintenance
An essential part of your spring home maintenance is ensuring that your A/C unit is in good condition and ready to handle the work load of the warm months ahead. Our technicians can inspect your system, identify any red flags, and provide you with quality routine maintenance services to help you avoid any unexpected major repairs further down the road. In addition, many manufacturers require proof of regular check-ups in order to uphold your parts warranty coverage, so your preventative maintenance is critical in keeping your warranty in good standing! When we perform your home's annual A/C cleaning check and start-up, our team will do the following:
Clean the condenser coils
Evaluate coolant level
Calibrate your thermostat
Inspect your ductwork
Check all electrical connections
Evaluate performance of the blower motor and belt
Start the unit
Need to get your annual clean and check before the hot summer days? Schedule your appointment with one of our friendly technicians now! We'll work with you to arrange your appointment at a time that is convenient for you.
Furnace Cleaning and Start-Up Maintenance
Routine maintenance is essential in keeping your furnace operating smoothly. Not only will an unmaintained unit have to work harder to heat your home (resulting in increased utility bills), it also places you at a much higher risk for a breakdown, which can dangerous during our Michigan winters, as well as expensive to repair. When you schedule preventative cleaning and start-up maintenance for your furnace, we complete our multi-point checklist that includes the following:
Igniter check
Flame sensor inspection
Burner cleaning
Check system static pressure
Perform a combustion analysis
Check gas pressure
Start the unit
You never know what Michigan's winter weather will bring, so ensure that your home is ready for it all with a furnace clean and check. We'll always inform you on the current state of your furnace so that you're never caught off guard by required repairs, and can plan for any future updates. Schedule your appointment today!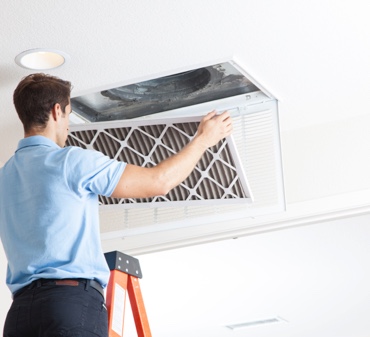 Cleaning Checks and Start-Ups for Your Boiler
Keeping your home's boiler clean and well-maintained is imperative to protecting you and your family's well-being. If left in disrepair, your boiler could set off a dangerous fuel or steam explosion – leaving catastrophic damage to your home, and you! In addition, due to the technical nature of these systems, we STRONGLY recommend that you do not attempt to complete any repairs on your own. Our technicians are all factory trained and highly skilled to perform service on boilers of all BTUs and our boiler routine maintenance checklist includes the following:
Fire test the unit
Remove and inspect the flue pipe
Perform pump pressure test
Check all wiring
Perform combustion tests
Start up the unit
Zone valve test
Keeping your boiler running at peak performance is easy when you schedule a clean and check with THC. Our technicians will thoroughly evaluate your system to make sure everything is running safely and efficiently so you can enjoy a warm indoor climate, regardless of how it feels outdoors.