Dehumidifiers & Humidifiers
Dehumidifiers & Humidifiers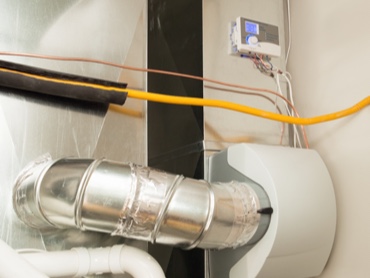 How to Tell If You Need A Humidifier or Dehumidifier in Your Home
It might be hard to believe that dry air is a problem in Michigan. Although during the winter heating season, especially in older homes, parched air can become an issue. Air that's lacking in humidity can cause numerous health problems and can even create structural damage to your home. It's also an important aspect to monitor if you have a newborn, as they already tend to suffer from dry skin. If you're not sure what signs indicate that your home's air is too dry, look for these symptoms that you may need a humidifier:
Bloody Noses
Cracked Lips
Dry & Itchy Skin
Static Electricity
Trouble Breathing
Warping Wood & Cracking Paint
If you have an air conditioner in your home, the unit will dehumidify the air as it cools. However, in order to keep your indoor air as comfortable and pure as possible, that might not be enough. Especially during the humid summer months in Michigan, a dehumidifier is key to keeping your air quality healthy, as well as preventing moisture damage to your home. Signs that your home needs a dehumidifier include:
A Damp Basement
Condensation on Walls & Windows
Musty Odors
Visible Mold or Mildew Growth
Cupping Floors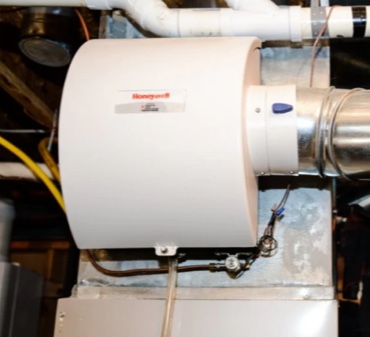 How Can You Tell If Your Humidity Control Equipment Needs Service?
It can be hard to tell when your humidity control equipment is in need of some attention. Since the equipment is installed onto your heating or cooling units, it's often an "out of sight, out of mind" situation. However, during the winter heating season, a humidifier breakdown can create an uncomfortably dry home environment – plus, if it breaks, it can become another expense tacked onto your already higher electric bill. Keeping an eye out for indicators that your humidifier needs maintenance can save you time, money, and prevent discomfort during harsh Michigan winters. Signs that your humidifier needs service include:
Water Isn't Flowing to the Humidifier
No Water is Exiting the Drain Hose
Fan Won't Turn On
Strange Noises
Water Leaks
Humidistat Doesn't Work
In the summer months, in order for your dehumidifier to combat the wet heat that often comes along with the summer, it needs routine attention to ensure consistent performance. Paying close attention to maintenance warning signs can keep you from dealing with an expensive replacement, as well as poor indoor air quality. Some indicators that your dehumidifier needs attention include:
The Tank is Leaking
Tank Won't Fill Up
Frozen Coils
Fan Not Running Smoothly
Humidity Will Not Reach Set Point
It Won't Shut Off
Strange Odors
Services We Provide for Humidifiers & Dehumidifiers
Just like any other part of your HVAC system, your humidifier or dehumidifier needs routine inspections and service to ensure optimal performance and prevent breakdowns. Whenever your heating and cooling systems are running, your humidity control devices are operating as well, causing wear that could eventually develop into larger problems if ignored. We strongly recommend you schedule an annual inspection for your humidifier and a bi-annual check-up for your dehumidifier.

There are also additional services THC can provide for your humidity control systems. We can perform the following for your humidifier:
Clean or Replace the Filter
Inspect and Clean the Orifice
Evaporator Pad Replacement
Check Humidistat and Valves
Verify the Unit is Level
For your dehumidifier, the proper care and maintenance can create a sustainably healthy and comfortable environment in your home. We suggest allowing a THC technician to perform the following:
Draining and Descaling the Unit
Cleaning the Water Collection Tank
Removing Buildup From Air Intake and Exhaust Grilles
Replacing the Filter
Defrosting the Unit
THC Can Install a New Humidifier or Dehumidifier in Your Home
When it comes to installing a whole-home humidity control system, doing the job yourself can result in a plethora of issues that could cost you precious time and money. If size, unit type, and proper installation technique are not customized to your home's individual needs, the equipment will not operate properly. Our certified technicians are trained to ensure that your new humidifier or dehumidifier is not only correctly installed, but functions effectively to provide the air quality you deserve. New system installations by THC typically take only one day, meaning you can enjoy clean, pure air as soon as possible.
Let Us Take Care of Your Home's Humidifier and Dehumidifier Needs
Don't settle for low-quality indoor air, in your home of all places! Let us help you with a quality humidifier or dehumidifier solution from THC today! From routine maintenance and repairs, to custom installs, our team of skilled technicians can provide you with reliable and efficient humidity control that will help you breathe easier. Schedule your appointment now to get started.