A/C
A/C Service, Repair & Installation
Don't sweat out the summer months with unreliable air conditioning. At Technical Hot & Cold, we make sure staying cool is never a problem for you! We offer a range of A/C tune up, maintenance, and repair services to keep your system running its best. Need a new A/C unit? We have you covered with expert central air installation and replacement options. Schedule today!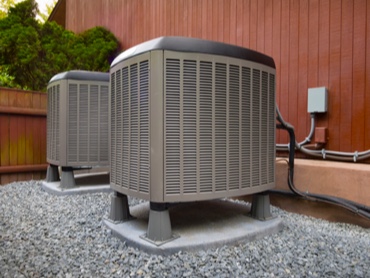 How to Know if Your A/C Needs Service
Catching a small problem with your A/C system early on can be the difference between paying for a routine repair; or having to deal with the expense of purchasing and installing a whole new unit. Plus, learning the key signs that your cooling system needs maintenance, or a part replacement can keep you from boiling in your home during the hot, summer months. Keep an eye out for these common symptoms of issues with your A/C:
Blowing Warm Air
Poor Air Flow
A/C Won't Shut Off
Inaccurate Thermostat
Loud Noises
Bad Odors
Humidity in the Home
Freon or Water Leaks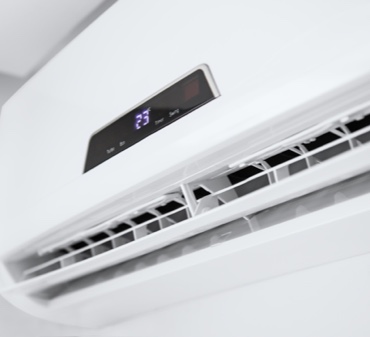 Services We Provide for Your A/C
Just like any other appliance, your cooling system requires routine maintenance to run efficiently and effectively. Maintain your home's comfort and temperature standards, as well as prevent unexpected breakdowns, by taking care of your A/C's mechanical repairs as soon as possible. If your cooling system has failed, there might be a simple repair solution we can provide that will get your home back to a comfortable temperature - and save you the cost of installing a new unit. THC can take care of numerous repairs including but not limited to:
Spring Startup & Inspection
Leveling Your A/C
Drainage Issues
Compressor Fan Problems
Frozen Condenser Coils
Thermostat Malfunctions
Leakage From the Cooling Tower
New and Replacement Installations
The life expectancy for most A/C units is around 10-15 years. While there are exceptions to the rule, the older your system gets the more care it will need in order to function properly. If your air-conditioning unit frequently needs service, works ineffectively, and/or contributes to high utility bills - it's probably time to upgrade. Some additional signs of a failing A/C system include:
Problems with Humidity
Electric Bill Higher Than Usual
Rooms Being Too Hot
We offer multiple options for new installs, so you can choose the system that fits your life and budget, including:
Standard Carrier A/C Models
Premium Units from the Carrier Infinity Collection
Bundled A/C and Furnace Options – Your best option for money savings!
Why Choose THC for Your Home's A/C Needs
When you choose Technical Hot and Cold for your home's cooling needs, our certified, friendly technicians will ensure that your current, or new installation not only functions properly, but runs optimally for your individual needs. We'll educate you on what specific warning signs can indicate a necessary repair, and how you can perform routine maintenance that will prevent your system from failing. Before we leave, we'll check in, to make sure you're pleased with our results, and that everything is functioning to your comfort and satisfaction. To get started on your home's A/C needs, contact us to schedule an appointment. We can't wait to make your home cool and comfortable!