Boilers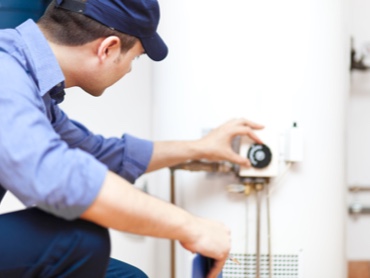 Signs That Your Boiler Needs Maintenance
Many homes rely on boilers to provide heat and hot water. Although, the majority of homeowners are unfamiliar with how to provide proper upkeep, nor determine if their boiler needs a repair. These systems lie dormant through most of the spring and summer months, and are therefore put under an enormous amount of pressure when they are restarted for the winter season. To avoid dealing with a system malfunction during harsh Michigan winters, keep an eye out for these common signs that your boiler needs a repair:
No Heat or Hot Water
Leaking Water
Water Leaking from Relief Valve
Kettling (A Popcorn-like Sound)
Pilot Light is Out
Low Boiler Pressure
Strange Noises
Thermostat Issues
Boiler Keeps Turning Itself Off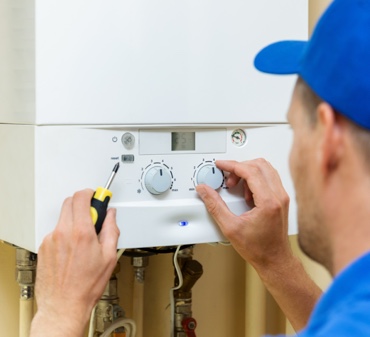 How We Can Service Your Boiler
A malfunctioning boiler is a safety hazard, not only for the technician performing maintenance, but for your entire home as well. Letting your system go without proper inspection and repairs could result in frozen pipes, gas leaks, or even an explosion. In order to prevent disaster, your boiler should always be serviced by a licensed professional. However, the majority of HVAC technicians aren't properly certified to service your residence's boiler. At THC, boilers are one of our niche specialties, because the safety and comfort of your home is our top priority. Our knowledgeable technicians can perform the following:
Winter Startup & Inspection
Fixing the Circulator Pump
Repairing the Expansion Tank
Flushing the System
Sealing Leaks
Clean and Adjust Burners
Clean and Adjust Pilot or Ignition
Check Wiring and Connections
Boiler Installations
There are numerous advantages that come with choosing a boiler to meet your home's heating needs. They're fuel-efficient, inexpensive to maintain, and generally have a long life expectancy. Whether you want to convert to a boiler system or need to replace your current installation, it's imperative that you have a certified technician take care of the process. Doing it yourself or hiring an amateur technician may seem like an easier choice, but you run the risk of creating problems that both result in a costly repair and pose a danger to your home. When a THC technician handles your new boiler install, we will help you decide on the optimal power source for your residence, ensure that the correctly sized equipment is installed, and that the piping is properly insulated and protected to prevent freezing in low temperatures.
City Certifications for Boilers
If you have installed a new boiler in your residence and are looking to put your home up for sale, you will need a city certification that assures your heating system is up to code. Our certification specialists can examine your home and provide you the necessary documentation or suggest needed repairs to comply with local law. Each city's certification requirements vary, so if you have questions about what steps to take concerning your HVAC system during the sale of your home, contact us! We're happy to help.
THC is Your Best Choice for Boiler Service & Installs
There are numerous safety concerns and a great amount of technical knowledge required to properly service and install boilers. At THC boilers are our specialty, so we'll not only provide you a lasting repair or install, we'll ensure every part of your system, and the areas it affects are satisfactory. Have questions about your boiler? Ask away, technical work is our specialty, and we would love to educate you on your system's necessary upkeep. Let's get started on a heating solution for your home! Contact us now to schedule an appointment.