Manufacturing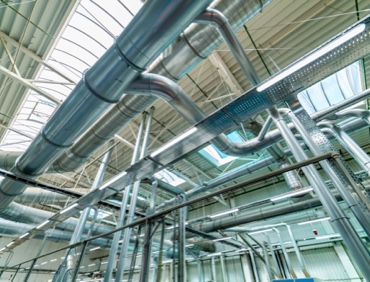 Professional Grade HVAC Solutions for Manufacturing Facilities
THC knows that every business has unique HVAC needs, and these requirements are even more important and complex when it comes to your manufacturing or industrial facility. When you're operating on such a large scale, the reliability and efficiency of your system must be uncompromised or you could end up paying the price. We are your complete mechanical services contractor, serving all your industrial HVAC needs including building chillers, boilers, roof top units, makeup air, heat pumps, mini-splits, and more. Give our experts a call today for technical assistance on your equipment repair or new install.
Heating Solutions for Your Manufacturing Facility
When it comes to your manufacturing facility, you need a heating system that can produce a large amount of BTUS, handle your production needs, and maintain a healthy indoor air quality. Without evaluating the specific requirements of your facility, you could end up with a system unable to handle your workload. Our technical team employs advanced heating technology to provide you with a comprehensive, energy-efficient, and reliable solution for your facility. Whether you need updated, modern equipment retrofit into your current building, or a whole new system designed to your specifications, we take care of the details to make the process stress-free for you. Our industrial heating solutions include the following:
Infrared Heaters
Rooftop Heating Units
Boilers
Split Systems
Electric, indirect fired, and direct fired modular heaters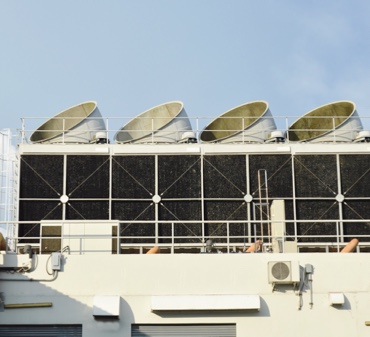 Cooling Solutions for Your Industrial Facility
In any industrial manufacturing facility, heat exposure is nearly unavoidable – so it's essential that your cooling equipment can perform effectively in order to provide a comfortable and safe working environment. THC installs and services industry-leading A/C equipment from brands like Carrier, York, Lennox, and Trane, so you can focus on the job at hand. Plus, with our design-build expertise, we can create a tailor-made system that built to your facility's unique needs. We also offer professional-grade testing and repair services, so that your equipment is guaranteed to receive the care it needs to reach its optimal life span.
Industrial Level Ventilation Services From THC
Keeping the air inside your industrial facility clean and safe is critical in protecting your staff and maintaining quality production standards. Since every facility is different, we are here to provide the technical advice needed to implement the industrial ventilation solution that meets your specific needs. Further, if your current system doesn't seem to be delivering effective ventilation, we can assess the current performance and explain what options you may have. Our ventilation solutions include:
Fans
Dampers
Air Filters
Dehumidifiers
Makeup Air Equipment Installs and Service
Installing makeup air units in your manufacturing facility is imperative to comply with industry regulations – and for good reason! Without fresh air circulating through your facility, you and your staff could be exposed to harmful pollutants and negative air pressure. Whether you need a makeup air unit replacement, a brand-new installation, or a routine repair, we can provide a safe and reliable solution.