Dehumidifiers & Humidifiers
Dehumidifiers & Humidifiers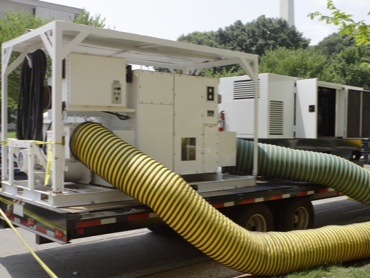 Does My Commercial Humidity Control Equipment Need Service?
Your commercial humidification equipment is a major investment, and throughout its life expectancy it will experience wear and tear, but keeping up on its routine maintenance will help to protect its long-term performance. Additionally, with the proper service you can improve your system's efficiency, thus saving you from expensive repairs and energy bills. So how do you know when to service your humidifier or dehumidifier? In addition to scheduling your annual service checks, look out for these common indicators of issues with your system, and give THC a call if you notice any of the following symptoms:

Signs Your Commercial Dehumidifier Needs Maintenance:
Air is unusually hot or muggy
Excessive condensation
Mold or mildew growth
You experience trouble breathing
Signs Your Commercial Humidifier Needs Maintenance:
Air is overly dry
An increase in static electricity
An increase in allergy or cold symptoms
You notice building damage like chipped paint and cracked wood
Routine Maintenance for Industrial Humidification Systems
Like any other piece of commercial equipment, your facility's industrial humidifier or dehumidifier requires routine maintenance to prevent major malfunctions, or worse, a system breakdown. While you and your staff should routinely inspect your humidification equipment, we strongly suggest that you also rely on professional clean and checks to ensure your system is functioning properly and so that any necessary repairs can be completed properly. Our team can provide you with full maintenance services, including the following:

Maintenance for Your Commercial Dehumidifier:
Filter inspection
Electrical wiring inspections
Adjust or replace the fans & drives
Checking the oil compressor level
Cleaning the drain pans
Maintenance for Your Commercial Humidifier:
Clean or Replace the Filter
Evaporator Pad Replacement
Inspecting the Humidistat and Valves
Cleaning the Orifice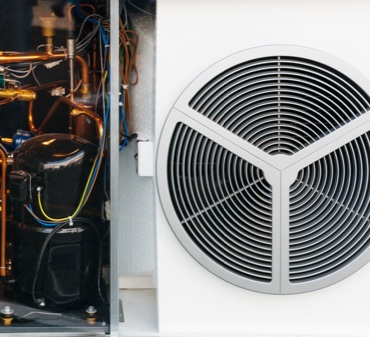 New Industrial Dehumidifier & Humidifier Installations
Quality humidity control is an important aspect of maintaining a safe and productive atmosphere within your industrial facility. When it comes to installing a new humidifier or dehumidifier in your commercial building, it's important to choose an experienced, professional company that can ensure you receive the right system for your building's needs. Our knowledgeable technicians take the time to evaluate your space and calculate the workload that will be required of your new system so that we can ensure your new unit is correctly sized and installed so that it can effectively provide the air quality you need.
Let's Get Your Industrial Humidity Under Control
Overly humid or extremely dry air can make your workplace unpleasant. However, there are also more serious consequences that can result from improper maintenance of your humidity control equipment. Too much humidity in your facility can cause moisture damage to your building, promote the growth of mold, and cause respiratory issues for your occupants. On the other hand, an excessively dry indoor climate can increase static electricity, irritate skin and eyes, and even promote the spread of illness! Say goodbye to unhealthy and uncomfortable air today with a commercial humidity control solution from THC! Whether you simply need maintenance on your current equipment, a part replacement, or a whole new system, our technicians can meet your needs. Let's get you breathing healthier air today! Schedule your service appointment now.
Learn More About Our Additional Commercial Services