Air Duct Cleaning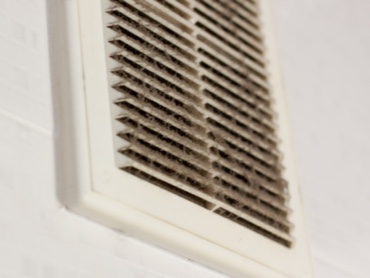 Do My Industrial Air Ducts Need to be Cleaned?
With all the pressing responsibilities that come along with running a business, we know that it can be easy to forget about building maintenance needs. However, putting off important HVAC routine maintenance like duct-work cleaning, can end up having a direct effect on your business operations. Ignoring your commercial or industrial organization's indoor air quality can lead to numerous issues like a less inviting atmosphere for your clientele, staff discomfort and illness, diminished productivity and compromised product quality. Since it's difficult to see inside your air ducts to manage their upkeep, it's essential to recognize the common warning signs that they're in need of a cleaning. Keep an eye out for the following symptoms:
High Levels of Dirt and Dust
Poor Air Flow From the Supply Vents
Problems with Pests
Increased Allergy and Respiratory Issues
Loud Noises Coming From Vents
The Benefits of Maintaining Clean Air Ducts
Your air ducts are the lungs of your facility, circulating heated or cooled air in and out of each area within your building to promote consistent comfort and air flow that supports your business operations. Keeping your duct work clean and well-maintained is an important measure in managing indoor air pollution, which is the single highest environmental risk according to the EPA. In addition, maintaining clean air ducts in your commercial facility promotes the following benefits:
Improves Air Flow Efficiency
Reduces Unpleasant Odors
Promotes Purer Air
Reduces Allergens and Irritants
Boosts Energy Efficiency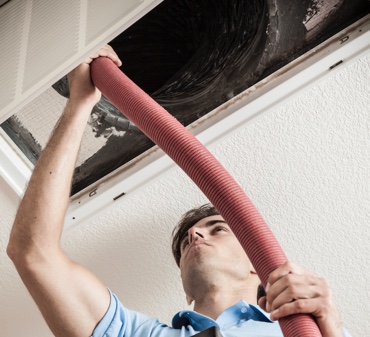 THC's Commercial Air Duct Cleaning Process
With all the dirt, dust, and particles that accumulate in your air ducts, cleaning them might sound like your janitor's worst nightmare. But in reality, our commercial air duct cleaning method is quick and clean. We bring in a highly-experienced team and utilize state-of-the-art equipment to efficiently remove contaminants from your building's ducts, without leaving a mess for your staff to clean up. Our industrial air duct cleaning process includes the following steps:
Covering all Vents
Professional Duct Cleaning With a Commercial Vacuum
Keeping Discarded Dirt and Debris Contained
Brushing Out Any Remaining Contaminants
Spraying Ducts With Disinfectant
Let's Get Your Commercial Ductwork Cleaned
Don't settle for low-quality indoor air in your establishment! Reduce the level of airborne particles that negatively affect the purity of your facility's air by scheduling your commercial or industrial ductwork cleaning appointment today! Have a question? Give us a call and we can talk about your options!
Learn More About Our Additional Commercial Services